PENGARUH KARAWITAN GAYA SRAGEN PADA SELERA MASYARAKAT KEBAKKRAMAT
Abstract
ABSTRACT
 
This article discusses the influence of Sragen Style on the change of gamelan performance in Kebakkramat, Karanganyar. The Kebakkramat community who previously liked the performance style of Surakarta gamelan, are currently experiencing a change in taste to prefer Sragen style. Sragen style is popular in Sragen regency, because its location is adjacent to Karanganyar regency, giving influence to the style of karawitan art presentation in Kebakkramat sub-district. Sragen style gamelan has the characteristic of being simpler, louder, and easier to understand, and more flexible because Sragen style can be presented in all genres of songs, one of them being dangdut. Factors affecting the changing tastes of the population are increasing and decreasing population, new discoveries and environmental conditions. People in Kebakkramat sub-district experienced an increase and decrease of the population which indirectly affected the social and cultural environment. The emergence of a community of lovers of Sragen style and the rapidly growing media role also became an influence on people's tastes. In addition, the use of additional instruments in Sragen style and the role of MC in guiding the event to give a new color that makes the atmosphere more playful so is more liked by the community. Sragen style that tends to contradict with Surakarta style is increasingly in demand by Kebakkramat community, so indirectly causes pros and cons, both from artist and music lovers. In response, the two opposing views can be combined with reference to four dimensions, namely capitalism, industry, supervision and control. It aims to make Sragen style accepted as art of karawitan, but still under supervision and control, so as not to go too far of the characteristic of karawitan itself.
 
Kata Kunci : karawitan, gaya Sragen, Sragenan, pengaruh, perubahan, Kebakkramat.
References
Bandem, I Made. 2000. Melacak Identitas
Di Tengah Budaya Global, dalam
Global Lokal. Bandung: MSPI.
Dewi, Heristina. 2007. Perubahan Seni Pertunjukan Di Indonesia. Medan:
Universitas Sumatera Utara.
Kayam, Umar. 1991. Kebudayaan Nasional K e b u d a y a a n B a r u . J a k a r t a : Depdikbud.
M a r t o p a n g r a w i t . 1 9 6 9 . C a t a t a n Pengetahuan Karawitan I. Akademi Seni Karawitan Indonesia (ASKI),.
Mcquail, Denis. 1987. Teori Komunikasi Massa Suatu Pengantar. Jakarta: Erlangga.
Susanto, Astrid S. 1977. Pengantar Sosiologi dan Perubahan Sosial. Bandung : Binacipta.
Suseno, Franz Magnis. 1985. Etika Jawa. Jakarta : PT. Gramedia.
Webtografi
http://www.areabaca.com/2015/12/pengertian dan bentuk -
interaksimenurut.html
http://www.sukoasih.com/gending-soran-studio-rri-surakarta/
http://www.javanologi.info/main/themes/im
ages/pdf/Budaya_Lokal-Agus.pdf
http://www.scibd.com/seacrh?quey=definisi+dampak/
Narasumber
Dr. Suyoto S.Kar., M.Hum, (56 tahun).
Pengajar Karawitan ISI Surakarta.
Tlumpuk, Waru, Kebakkramat,
Karanganyar.
Giyanto Guna Carito, (62 tahun). Pelaku
seni. Dalang dan pengrawit. Kembu,
RT.4, RW.1, Waru, Kebakramat,
Karanganyar.
DOI:
https://doi.org/10.33153/sorai.v11i2.2312
Refbacks
There are currently no refbacks.
Copyright (c) 2019 Sorai : Jurnal Pengkajian dan Penciptaan Musik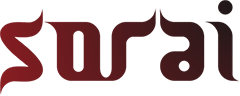 Jurnal Pengkajian dan Penciptaan Musik is indexed by:

ISSN 2407-3938
ISSN 2684-9445 (online)
Published by Institut Seni Indonesia Surakarta (ISI Surakarta)
W: https://jurnal.isi-ska.ac.id/index.php/SOR/index
E: jurnalsorai@gmail.com or sorai@isi-ska.ac.id
This work is licensed under a Creative Commons Attribution 4.0 International License.
View Sorai My Stats