KARYA MUSIK YOUTH KELOMPOK MUSIK SOLOENSIS (Kajian Proses Penciptaan Dan Makna Teks Lagu)
Abstract
ABSTRACT
 
This paper focuses on the creative process of the song entitled Youth, and also the meaning of the lyrics. The lyrics and the structure of the music presented is a contradiction between the lyrics and the musical form. The song Youth created by the Soloensis music group used the major scales. Then, the character of their musical composition is cheerful and uses instruments that are not normally played in their works.
 
The song Youth is a song with a message about the anxiety of the creator's youth. In the end, the content of the message is transformed into a song with a contrasting musical composition. This music constructs an atmosphere of anxiety and sadness using the diatonic major scale which is usually cheerful.
 
Kata kunci : musik youth, soloensis, makna teks lagu
References
Danesi, Marcel. Pesan, Tanda, dan Makna. Terjemahan Evi Setyarini dan Lusi Lian Piantari. Yogyakarta: Jalasutra, 2010.
M u n a n d a r, U t a m i . K re a t i v i t a s D a n Keberbakatan Strategi Mewujudkan Potensi Kreatif dan Bakat. Jakarta: Gramedia Pustaka Utama, 2002.
Narasumber
Cempreng, 21 tahun, fans kelompok musik Soloensis, pelajar/mahasiswa.
Isyak, 25 tahun, vokalis dan gitaris kelompok musik Soloensis & pencipta teks lagu Youth.
Pungkas, 26 tahun, bassis kelompok musik Soloensis
DOI:
https://doi.org/10.33153/sorai.v11i2.2313
Refbacks
There are currently no refbacks.
Copyright (c) 2019 Sorai : Jurnal Pengkajian dan Penciptaan Musik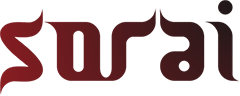 Jurnal Pengkajian dan Penciptaan Musik is indexed by:
ISSN 2407-3938
ISSN 2684-9445 (online)
Published by Institut Seni Indonesia Surakarta (ISI Surakarta)
W: https://jurnal.isi-ska.ac.id/index.php/SOR/index
E: jurnalsorai@gmail.com or sorai@isi-ska.ac.id
This work is licensed under a Creative Commons Attribution 4.0 International License.
View Sorai My Stats