MUHAMAD KARNO KUSUMO DARMOKO PELOPOR KARAWITAN SRAGENAN
Abstract
ABSTRACT
 
Starting from an idea to reveal the creativity of the artist who spearheaded the emergence of Karawitan Sragenan, Muhamad Karno Kusumo Darmoko through the process of artistry with the art work. Sragenan style started when the karawitan in Sragen began to be displaced by Dangdut music (orkes Melayu).
 
Karno is one of the artists in Sragen who feel anxious about the situation and think about how to keep karawitan alive in Sragen. With the spirit of maintaining the existence of karawitan in Sragen and by having the educational background of art, Karno did some experimental process working on musical karawitan which culminate in an invention musical concept Sragenan style. Karno classifies that there are two concept of patterns in Sragenan style, they gecul and dangdut. The existence of Karawitan Sragenan style also has an impact on karawitan in Sragen, Sragen society and Muhamad Karno Kusumo Darmoko as the pioneer of Sragenan.
 
Kata kunci : M. Karno KD, karawitan, kreativitas, Sragenan
References
Munandar, Utami. Kreativitas dan K e b e r b a k a t a n : S t r a t e g i Mewujudkan Potensi Kreatif dan Bakat. Jakarta: Gramedia Pustaka Utama, 2002.
Suparno, Slamet. "Kehidupan Karawitan Sragenan pada Akhir Abad XX dan Beberapa Dampaknyaâ€. Surakarta:
STSI Surakarta, 1997.
Sudarni. "Perkembangan Karawitan Di S r a g e n : K o n t i n u i t a s D a n Perubahannya: Dekade 70-anâ€. Surakarta: Skripsi Sekolah Tinggi Seni Indonesia, 2002.
Narasumber
Muhamad Karno KD. (68 tahun), Seniman. Ngarum, Ngrampal, Sragen.
DOI:
https://doi.org/10.33153/sorai.v11i2.2314
Refbacks
There are currently no refbacks.
Copyright (c) 2019 Sorai : Jurnal Pengkajian dan Penciptaan Musik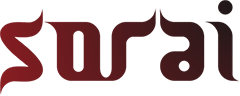 Jurnal Pengkajian dan Penciptaan Musik is indexed by:

ISSN 2407-3938
ISSN 2684-9445 (online)
Published by Institut Seni Indonesia Surakarta (ISI Surakarta)
W: https://jurnal.isi-ska.ac.id/index.php/SOR/index
E: jurnalsorai@gmail.com or sorai@isi-ska.ac.id
This work is licensed under a Creative Commons Attribution 4.0 International License.
View Sorai My Stats