KARYA KOMPOSISI MUSIK TETEG, REINTEPRETASI TRADISI PATHETAN SLENDRO SANGA NGELIK
Abstract
ABSTRACT
 
The word "teteg†comes from the Java language which means dare to deal with all issues both physical and non-physical. Teteg has the same synonym with tatag, tangguh, tanggon, and teguh. The form of this musical work is a reinterpretation of the traditional repertoire into a musical composition with new forms and colors. With the method of developing the traditional source, the composer carries the tradition of pathetan Sanga Ngelik. Pathetan sanga ngelik as the source of the creation of this music will be processed with a "garap†approach. One of the elements of garap mentioned above includes: technique, pattern, rhythm, laya, laras, pathet, and dynamics. Pathetan sanga ngelik will be described into several forms such as, merong form, ladrang, ketawang, lancaran, ayak-syak, srepeg, and palaran. This music also explores various characters which is called "rasagendhing" that consists : rasa sereng, gagah, regu, prenes, sigrak, gumyak, luruh, and gayeng or gecul. In this part, drama and music concepts appear in this work. Some other styles also exist in this work, among others: this work combines Surakarta style (Solo), Yogyakarta style, Nartosabdan style and also style outside the palace (rural) or Sragenan. The idea of this art work will be framed by the concept of "teteg" with meaning contained.
 
Kata kunci: komposisi musik, teteg, reintepretasi tradisi pathetan slendro sanga ngelik
 
References
Darsono. "Gendhing-gendhing Bapak
Sunarto Ciptosuwarsoâ€, Laporan
Penelitian, STSI, 1991.
Gunawan Sri Hastjarjo.Sekar Ageng.Sub/ B a g P r o y e k A S K I Surakarta.Surakarta, 1983.
Martopangrawit. Pengetahuan Karawitan.
Surakarta: ASKI, 1972.
Mlayawidada. Balungan Gendhing-gendhing Jawa Gaya Surakarta. S u r a k a r t a : D e p a r t e m e n D a n Pendidikan Kebudayaan ASKI Surakarta, 1997
Supanggah, Rahayu. "Beberapa Pokok Pikiran Tentang Garapâ€. Makalah disajikan dalam diskusi mahasiswa dan dosen ASKI Surakarta, 1983.
________. "Balunganâ€. Dalam Jurnal Masyarakat Musikologi Indonesia Vol 1, 1990.
________. "Gatra: Konsep Gendhing T r a d i s i J a w a †, M a k a l a h dipresentasikan dalam rangka Seminar Karawitan Program Studi S I Seni Karawitan, Program DUE-Like, STSI Surakarta, 2000.
________. Bothèkan Karawitan I.
J a k a r t a : M a s y a r a k a t S e n i Pertunjukan Indonesia, 2002.
Sutardjo, Imam.Mutiara Budaya Jawa.
Surakarta: Jurusan Sastra Daerah,
Fakultas Sastra UNS, 2006.
Siswanto,Komposisi "SambungRapetâ€.
Kertas Penyajian Komposisi. STSI
Surakarta.Surakarta, 2003.
Narasumber
Suparmo, (63 Tahun) Jatirejo, Jatiroto, Wonogiri.Sesepuh dan budayawan masyarakat Jatiroto.
Wulan Panjang Mas, (35 Tahun) Kepuhsari, Manyaran, Wonogiri. Dhalang putri Wonogiri.
DOI:
https://doi.org/10.33153/sorai.v11i2.2315
Refbacks
There are currently no refbacks.
Copyright (c) 2019 Sorai : Jurnal Pengkajian dan Penciptaan Musik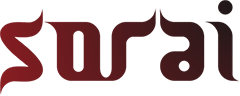 Jurnal Pengkajian dan Penciptaan Musik is indexed by:
ISSN 2407-3938
ISSN 2684-9445 (online)
Published by Institut Seni Indonesia Surakarta (ISI Surakarta)
W: https://jurnal.isi-ska.ac.id/index.php/SOR/index
E: jurnalsorai@gmail.com or sorai@isi-ska.ac.id
This work is licensed under a Creative Commons Attribution 4.0 International License.
View Sorai My Stats