KERONCONGKU, NGRONCONGI
Abstract
ABSTRACT
 
Keroncong music has a basic concept of musical achievement that is often expressed by keroncong artists with the word "ngroncongi". Ngroncongi is a term that refers to the Java language. Keroncong becomes the basic word, which at the beginning of the word is affixed "Ng-
 
"Â  and at the end the word gets "-i", so initially keroncong is a noun, turning into an adjective after it turns into "ngroncongi". Ngroncongi is a musical aspect that becomes an indication of keroncong music characteristic. Ngroncongi will be achieved when it reaches the aesthetic and keroncong culture. Musicality which is "ngroncongi" is constructed by several musical elements such as, samen spelen; ngglali; nyendaren; mbesut; luk; gojek; isen-isen; mbanyumili; and sintiran. Those elements are synergized to accommodate the concept of "ngroncongi". The elements of rhythmic pattern are sintiran, mbanyumili, and gojek. The elements for ornamentation are ngglali; mbesut; luk; nyendaren; and isen-isen. While the element of "samen spelen" is for a musical interaction between players by giving each other musical communication. These elements found from the emissive knowledge of keroncong players who are represented in musical way to build musicality which is called "ngroncongi".
 
Kata kunci : Keroncong, Ngroncongi, Musikalitas
References
Kawakami, Genichi. Arranging
Popular Music A Practical Guide. Japan:
Yamaha Music Foundation, 1975.
Kristianto, Jubing. Gitarpedia Buku
pintar Gitaris. Jakarta: PT. Gramedia
Pustaka Utama, 2013.
Prier SJ, Karl Edmund . Kamus
Musik. Yogyakarta: Pusat Musik Liturgi,
Sunarto, Bambang. "Sholawat
C a m p u r n g a j i S t u d i M u s i k a l i t a s ,
Pertunjukan dan Makna Musik Rakyat
Muslim Pinggiranâ€, Laporan penelitian
Institut Seni Indonesia Surakarta, 2006.
DOI:
https://doi.org/10.33153/sorai.v11i1.2316
Refbacks
There are currently no refbacks.
Copyright (c) 2019 Sorai : Jurnal Pengkajian dan Penciptaan Musik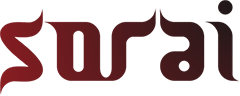 Jurnal Pengkajian dan Penciptaan Musik is indexed by:

ISSN 2407-3938
ISSN 2684-9445 (online)
Published by Institut Seni Indonesia Surakarta (ISI Surakarta)
W: https://jurnal.isi-ska.ac.id/index.php/SOR/index
E: jurnalsorai@gmail.com or sorai@isi-ska.ac.id
This work is licensed under a Creative Commons Attribution 4.0 International License.
View Sorai My Stats