PIG-SQUEALS : TEKNIK PEKIK BABI DARI GENRE SLAMMING METAL
Abstract
ABSTRACT
 
Pig-squeals is a vocal technique that produces a sharp screech resembling the sound of a pig in the Slamming Metal genre. The sound-produced articulation sounds vague, even sounds amateur, but in fact pig-squeals vocals require difficult pronunciation and breathing techniques. The vocals of the pig-squeals itself contains aesthetic elements such as (1) quality of the sound,
 
(2)  volume intensity, and (3) "opacity" of articulation. According to George Baker's book (1963) entitled : The Common Sense of Singing, the "beauty element†in the pig-squeals technique, especially related to the principle of vocal articulation, is considered to be non-conventional, so in this study the Paretox Aesthetic concept of Jakob Soemardjo is used. The elements of beauty that support the vocals of pig-squeals include gesture and vocal mimic that adds to the impression of ferocity of the slamming metal genre.
 
Kata kunci : pig-squeals, slamming metal, estetika paradoks
References
Baker, George. 1963. The Common Sense Of Singing. New York: The Macmillan Company.
Indarjaya, Puput. 2013. "Pembentukan Gaya Vokal Pada Metalâ€. Skripsi S1 Jurusan Etnomusikologi, Fakultas Seni Petunjukan. Institut Seni Indonesia (ISI).
Jamalus. 1998. Panduan Pengajaran Buku P e n g a j a r a n M u s i k M e l a l u i Pengalaman Musik. Jakarta: Proyek Pengembangan lembaga Pendidikan Tenaga Kepandidikan.
Moleong, Lexy J. 1991. Metodologi Penelitian Kualitatif. Bandung: Remaja Rosda Karya.
M. Soeharto. 1978. Membina Paduan Suara dan Grup Vokal. Jakarta: PT Gramedia Jakarta.
Muhadjir, Noeng. 1996. Metodologi Penelitian Kualitatif. Yogyakarta: Rake Sarasin.
Negarawati, Chriesta. 2012. "Implementasi K o n s e p E p i k M e t a l d a l a m Pembentukan Lirik Lagu (Studi Kasus Band Lord Symphny dalam Lagu the Journey and Releaseâ€. Skripsi S1 Jurusan Etnomusikologi, Fakultas Seni Petunjukan. Institut Seni Indonesia (ISI).
Soewito M., D. S. 1996. Teknik Termudah Belajar Olah Vokal. Jakarta: Titik Terang.
Sora, Budi. 2003. Nectoblack: Temanggung Black Metal Holizine. Temanggung: Budi Sora.
Spradley, James P. 2007. Metode Etnografi. Yogyakarta: Tiara Wacana.
Sumardjo, Jakob. 2014. Estetika Paradoks. Bandung: Kelir.
Utomo, Bagus Tri Wahyu. 2014. "Etnografi Black Metal Jawa (Studi Kasus K e l o m p o k M u s i k M a k a m Surakarta) †. Skripsi Jurusan Etnomusikologi, Fakultas Seni Pertunjukan. Institut Seni Indonesia (ISI).
Utomo, Bekti Setyo. 2017. "Karya Musik Youth kelompok Musik Soloensis: Kajian Proses Penciptaan Dan
Makna Teks Lagu)â€. Skripsi S1 Jurusan Etnomusikologi, Fakultas Seni Pertunjukan. Institut Seni Indonesia (ISI).
Wa w o r u n t u , A m i r a . 2 0 11 . " T H E SEMIOTICS OF SCREAMING: Sebuah Studi Mengenal Inkorporasi Teknik Vokal Berteriak dan Lirik Lagu Pada band Metalcoreâ€. Skripsi S1 Departemen Antropologi, Fakultas Ilmu Sosial Politik. Universitas Indonesia.
Webtografi
http://area-frontal.com/sejarah-dibalik-genre-slam-death-metal-part-i/ diunduh 24-02-2017 pukul 19.59
WIB
http://atheisblackmetal.blogspot.co.id/201 0/12/pig-squeal-training-melatih-vokal.html, diunduh 15-08-2017
http://dsetiawan.mhs.narotama.ac.id/music /sejarah-musikdeathcore/ diunduh November 2017 pukul 12.47 WIB
http:/gajrot.blogspot.co.id/2011/12/teknik-vokal-metal.html diunduh tanggal 12-03-2017 pukul 18.23 WIB
https://id.wikipedia.org/wiki/Ekspresi_wajah diunduh 8-11-2017 pukul 13.27
https://nganjukunderground.co.id/ diunduh 13-07-2017 pukul 23.53 WIB
http://www.bukupedia.net/2015/12/sistem-p e r n a p a s a n - p a d a - m a n u s i a -mekanisme-pernapasan-volume-dara-pernapasan-dan-frekuensi-pernapasan.html , diunduh 06-09-2017)
http://www.google.co.id/amp/s/halosehat.co m / t i p s k e s e h a t a n / k e s e h a t a n -tubuh/penyebab-tubuh-kekurangan-oksigen/amp diunduh pada pukul 10.57 WIB
https://www.metalarchives.com/bands/Waking_the_Cadaver/64723 diunduh 14-07-2017
http://mobile.twitter.com/gnfi/status/40055 8614152097792 diunduh tanggal 06-12-2017 pukul 18.38 WIB
Vuluectomy (official)-HomeFacebook diunduh 06-12-2017 pukul 19.28 WIB
Daftar Narasumber
a. Ridwan Hanafi : Vokalis piq-squeal ekshale dalam kelompok musik Killed For Revenge
b. Fendi Rahmansyah : Additional vocalist pig-squeals inhale band metal
c. Krisna Bhaskara : Pengamat musik metal
d. Robie Al-Amin Ibnu Arrosyid : Penggemar genre slamming
DOI:
https://doi.org/10.33153/sorai.v11i1.2345
Refbacks
There are currently no refbacks.
Copyright (c) 2019 Sorai : Jurnal Pengkajian dan Penciptaan Musik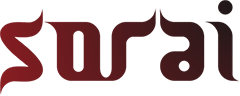 Jurnal Pengkajian dan Penciptaan Musik is indexed by:

ISSN 2407-3938
ISSN 2684-9445 (online)
Published by Institut Seni Indonesia Surakarta (ISI Surakarta)
W: https://jurnal.isi-ska.ac.id/index.php/SOR/index
E: jurnalsorai@gmail.com or sorai@isi-ska.ac.id
This work is licensed under a Creative Commons Attribution 4.0 International License.
View Sorai My Stats