KREATIVITAS ARI WULU SEBAGAI DJ DALAM EDM (Electronic Dance Music)
Abstract
ABSTRACT
 
EDM is an electronic music that is rising in popularity in the present era. This phenomenon that led to the birth of a young DJ, and also gave birth to a big festival with the theme of EDM. EDM has a relationship with the concept of DJ which is the operator who controls the music to be presented at every show. DJ has had a rapid development, which formerly departed from broadcaster radio. Now DJs can be found everywhere since EDM has expanded out of its normal place in discotheques.
 
Ari Wulu is a DJ who has different characters. The purpose of this research is to know the creativity of Ari Wulu which is explained based on the opinion of Rhodes using 4P consisting of Person, Press, Procces, and Product. The result of the research is the creativity of Ari Wulu as a DJ in EDM, much influenced from his experience as an electronic music composer. The music form chosen by Ari Wulu is purely electronic music that has a repetitive rhythm and uses pentatonic melodies.
 
Kata Kunci : EDM, Ari Wulu, kreativitas, dan bentuk musik
References
Casabona, Helen and David Frederick. 1987. Using MIDI: A volume in the keyboard magazine library for electronic musicions. Alfred Publishing. Van Nuys. California.
Tim Peneleitian dan Pengembangan Wahana Komputer. 2004. Pengolahan audio dengan Cakewalk pro. Salemba infotek. Jakarta. Indonesia.
Messic, Paul. 1998. Maximum MIDI: Music Apllication in C++. Manning. Greenwhich, UK.
Russ, Martin. 2009. Sound Synthesis and Sampling. United State of America : Focal Press.
Supanggah, Rahayu. 2002. Bothekan Karawitan I. Jakarta: Masyarakat Seni Pertunjukan Indonesia.
Narasumber
Ari Wulu. (37 Tahun), objek dalam penelitian ini sekaligus sebagai narasumber utama
Perumahan Sorosutan Indah S-34, Yogyakarta.
DOI:
https://doi.org/10.33153/sorai.v11i1.2349
Refbacks
There are currently no refbacks.
Copyright (c) 2019 Sorai : Jurnal Pengkajian dan Penciptaan Musik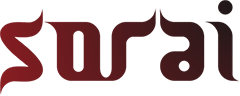 Jurnal Pengkajian dan Penciptaan Musik is indexed by:
ISSN 2407-3938
ISSN 2684-9445 (online)
Published by Institut Seni Indonesia Surakarta (ISI Surakarta)
W: https://jurnal.isi-ska.ac.id/index.php/SOR/index
E: jurnalsorai@gmail.com or sorai@isi-ska.ac.id
This work is licensed under a Creative Commons Attribution 4.0 International License.
View Sorai My Stats