PENCIPTAAN MUSIK KERONCONG DAN WAYANG INOVATIF DALAM PERTUNJUKAN CONGWAYNDUT
Abstract
Congwayndut is one of the puppet groups whose performances depart from the traditional wayang (puppetry) style. The wayang play itself belongs to the comedy genre. Nevertheless, the stories presented are still adopted from the stories of Ramayana and Mahabarata. There are some interesting things to be used as discourse materials from Congwayndut, whose accompaniment belongs to the so-called keroncong music, while the duration of the music is shortened to two or three hours. The sanggit of the Ramayana and Mahabarata puppet stories are also interpreted humorouslyand "exibly. This paper reveals the musical facts in the puppet group, that keroncong music is able to give its own impression as pakeliran music. Then, the celloin keroncong music is able to provide a distinctive aesthetic touch toaccompany the war scene. Besides that, it also discussed the performance sketches of the Congwayndut group.
Keywords: congwayndut, wayang keroncong, innovative shadow puppet.
References
Edi P Erwin. "Wayang Gendut Kreasi Humor yang Menjebol Pakem". Harian Kompas Edisi 31 Januari 2015.
Mack Dieter. 1995. Apresiasi Musik, Musik Populer. Yogyakarta: Yayasan Pustaka Nusatama.
Sadra I Wayan. "Lorong Kecil Menuju Susunan Musik" dalam Waridi e.d. Menimbang Pendekatan dan Pengkajian Musik Nusantara. Surakarta: Jurusan Karawitan ISI Press.
Sunarto Bambang. 2013. Epistemologi Penciptaan Seni. Yogyakarta: IDEA Sejahtera.
Sukerta, Pande, Made. 2011. Metode Penyusunan Karya Musik: Sebuah Alternatif. Surakarta: ISI Press Solo.
DAFTAR NARASUMBER
Dwi Suryanto, dalang Congwayndut, 38 tahu, alamat Perum Loh Agung, Jaten, Karamganyar.
Danis Sugiyanto, seniman keroncong sekaligus dosen Jurusan Karawitan ISI Surakarta,
Aji Agustian, salah satu musisi pada Congwayndut, 30 tahun, alamat Tempen, Pasar Kliwon, Surakarta
Muhammad Subhan, musisi Congwayndut, 34 tahun,
DOI:
https://doi.org/10.33153/sorai.v12i1.2619
Refbacks
There are currently no refbacks.
Copyright (c) 2019 Sorai : Jurnal Pengkajian dan Penciptaan Musik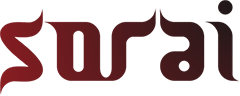 Jurnal Pengkajian dan Penciptaan Musik is indexed by:

ISSN 2407-3938
ISSN 2684-9445 (online)
Published by Institut Seni Indonesia Surakarta (ISI Surakarta)
W: https://jurnal.isi-ska.ac.id/index.php/SOR/index
E: jurnalsorai@gmail.com or sorai@isi-ska.ac.id
This work is licensed under a Creative Commons Attribution 4.0 International License.
View Sorai My Stats