AKTUALISASI SIMBOL-SIMBOL PERLAWANAN DALAM PERTUNJUKAN MUSIK HIP-HOP TRAHGALI SOULJA DI SURAKARTA
Abstract
This paper contains the actualization of resistance symbols contained in the performances of Trahgali Soulja, a hip-hop music group based in Surakarta. This includes reviewing the audience's response to the music performed. The problems that arise are (1) the efforts of the Soulja Trahgali music group in constructing the symbols of resistance, (2) the form of actualization of ideas or the construction of symbols through the stage actions performed by Trahgali Soulja that illustrate the ideology of resistance, and ( 3) audience's response to the stage action offered by Trahgali Soulja. The production and packaging of Trahgali Soulja's performances are carried out on the backstage/back region - including the discovery of musical ideology, the process of interpreting the ideology of resistance, and the behind-the-scene communications among players. Then a scenario for the performance is employed in the stage action on the front stage/front region, and of course there are elements to support the performances being prepared. The positive response is shown by the audience with the emergence of the Red Ax Soldier community which supports the entire behavior of Trahgali Soulja, and not even rarely did this community adopt the musical behavior of Trahgali Soulja. In addition, social media such as Facebook, YouTube and Instagram also become the showrooms for this group's hip-hop songs.
Keywords: actualization, symbol of resistance, hip-hop music performances, trahgali soulja.
References
Bambaataa, Afrika & His Brothas. 2005.Hip-Hop: Perlawanan dari Gettho. Yogyakata: Alinea.
Boskoff, Alvin. 1964. "Recent Theories of Social Change" dalam Werner J. Cahnman dan Alvin Boskoff, ed., Sociology and History. London: The Free Press of Glencoe.
Hoed, Benny H. 2014. Semiotik dan Dinamika Sosial Budaya Ferdinand de Saussure, Roland Barthes, Julia Kristeva, Jacques Derrida, Charles Sanders Pierce, Marcel Danesi & Paul Perron, dll.. Depok : Komunitas Bambu.
Irianto, Agus Maladi. 2015.Interaksionisme Simbolik. Pendekatan Antropologis Merespons Fenomena Keseharian. Semarang: Gigih Pustaka Mandiri.
Wardana, Pramudya Adhy , 2011. "Representasi Nilai-Nilai Moral dalam Lirik Lagu Rap (Studi Semiotik terhadap Lagu "Ngelmu Pring" yang Dipoulerkan Oleh Grup Musik Rap Rotra)". Skripsi Sarjana Ilmu Komunikasi, Fakultas Ilmu Sosial dan Politik Universitas Pembangnan Nasional "Veteran" Yogyakarta.
DAFTAR NARASUMBER
Yuwono Sri Pamuji. (37 tahun), narasumber utama mengenai data Trahgali Soulja dan juga sebagai A.K.A. Rojomolo ketua personil. Danukusuman, RT 02/03, Serengan, Surakarta.
Gigih Andindya Kusuma. (34 tahun), narasumber berkaitan dengan sejarah Trahgali Soulja dan sebagai A.K.A. Trojjafocka anggota personil.
Nugroho Aji. (34 tahun), narasumber terkait makna simbol properti di dalam Trahgali Soulja dan sebagai A.K.A. Stupied Dead anggota personil.
Patma Kuncara. (29 tahun), narasumber tentang kekaryaan dari simbol dan lagu Trahgali Soulja dan sebagai A.K.A. Rascalfatal anggota personil.
Ari Wibowo. (35 tahun), narasumber mengenai makna simbol-simbol yang terdapat dalam Trahgali Soulja dan sebagai A.K.A. Bandar Jenat anggota personil.
Nugroho. (20 tahun), narasumber fans Trahgali Soulja berkaitan tentang informasi sudut pandang Trahgali di mata penggemarnya dan sebagai tolak ukur ketenaran Trahgali Soulja.
DOI:
https://doi.org/10.33153/sorai.v12i1.2621
Refbacks
There are currently no refbacks.
Copyright (c) 2019 Sorai : Jurnal Pengkajian dan Penciptaan Musik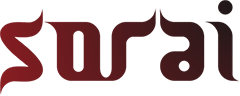 Jurnal Pengkajian dan Penciptaan Musik is indexed by:

ISSN 2407-3938
ISSN 2684-9445 (online)
Published by Institut Seni Indonesia Surakarta (ISI Surakarta)
W: https://jurnal.isi-ska.ac.id/index.php/SOR/index
E: jurnalsorai@gmail.com or sorai@isi-ska.ac.id
This work is licensed under a Creative Commons Attribution 4.0 International License.
View Sorai My Stats