HIP HOP "BERASA" JAWA (PROSES PENCIPTAAN MUSIK HIP-HOP KM 7 YOGYAKARTA)
Abstract
Boedi Pramono's creativity as the creator of the Hip Hop KM 7 group is by combining Javanese traditional music with hip hop music. This paper reviews from the beginning of Boedi Pramono's artistic career until the formation of Hip Hop KM 7. The problems that arise are (1) Revealing and explaining the formation and structure of Hip Hop KM 7's music, (2) Explaining the creative process of Hip Hop KM 7's music. To answer such problems, this research employs qualitative research methods by studying empiricism, trying to be able to express objectively which is more oriented towards the field of textual research, with the addition of Bambang Sunarto's concept of the creative process in art. The creative process of art is the process of finding the constructive elements of art in regards with (1) the artist's belief in creating the artwork, (2) the vocabulary and the artistic model, (3) the artistic concepts and (4) the artistic models, which are then used as means to create the artwork, thus answering the question. This article reveals that: firstly, the musical form presented by Hip Hop KM 7 is a digital-based music enriched with gamelan idioms and in general Javanese traditional music. Here, the musical structure is divided into two musical impressions, namely the West and the Traditional music. Secondly, Boedi Pramono with his musical creativity formed Hip Hop KM 7 from a thickly artistic environment and later included the traditional element and further the traditional dance to the hip hop music.
Keywords: Hip-hop Jawa, Hip-hop Km 7, Hip hop Yogyakarta.
References
Abdulah Irwan. 2006. Konstruksi dan Reproduksi Kebudayaan. Pustaka Pelajar Ofset: Yogyakarya.
Banjora Rahman. 2012. "diplomasi Hip Hop sebagai Diplomasi Budaya Amerika Serikat". Skripsi Fakultas Ilmu Sosial dan Ilmu Politik, Departemen Ilmu Hubungan Internasional, Universitas Indonesia.
Benamou, Marc. 1998. Rasa in Javanese Musical Aesthetics. Ann Arbor, Michigan: UMI – A Bell & Howell Company
Sadra, Wayan, I. 2005. "Lorong Kecil Menuju Susunan Musik", dalam Waridi (ed), Menimbang Pendekatan Pengkajian dan Penciptaan Musik Nusantara. Surakarta: Jurusan Karawitan STSI Press Sekolah Tingi Seni Indonesia (STSI Surakarta) hlm. 75-93.
Sunarto. Bambang. 2013. Epistemologi Penciptaan Seni. Yogyakarta: IDEA Sejahtera.
DAFTAR NARASUMBER
Boedhi Pramono, 37 tahun, komposer sekaligus ketua kelompok musik Hip Hop KM 7 Yogyakarta
DOI:
https://doi.org/10.33153/sorai.v12i1.2622
Refbacks
There are currently no refbacks.
Copyright (c) 2019 Sorai : Jurnal Pengkajian dan Penciptaan Musik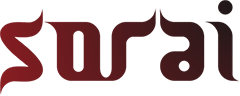 Jurnal Pengkajian dan Penciptaan Musik is indexed by:

ISSN 2407-3938
ISSN 2684-9445 (online)
Published by Institut Seni Indonesia Surakarta (ISI Surakarta)
W: https://jurnal.isi-ska.ac.id/index.php/SOR/index
E: jurnalsorai@gmail.com or sorai@isi-ska.ac.id
This work is licensed under a Creative Commons Attribution 4.0 International License.
View Sorai My Stats