Kreativitas Musik Sudilam sebagai Pedagang Arbanat di Kabupaten Jember
Abstract
This qualitative research reveals the musical creativity of Sudilam, an arbanat or arumanis seller in Jember Regency, East Java, who peddles merchandise by means of rebab (stringed fiddle instruments). Sudilam creativity is the subject of a problem to be explored more deeply. The concept of creativity in working from Rahayu Supanggah is the basis for analyzing. It is stated that the musical characteristics created in a musician are manifested in the individual process and environment, which is supported by various creative endeavors through the use of facilities and media they have. The study concludes that Sudilam long journey as an arbanat seller by means of a rebab has given birth to musical creativity oriented toward the goal of interaction with buyers. This creativity did not come suddenly, but through several stages and important events that Sudilam had experienced in his life.
Keywords
arbanat traders, musical creativity, Sudilam.
References
Kristiawan, Yohanes. 2006. "Pengembangan Kreativitas Musik Dalam Pembelajaran Seni Budaya (Musik) Di SMA Negeri 1 Pati." Jurnal Seni Musik 5(1).
Munandar, Utami. 2002. Kreativitas Dan Keberbakatan Strategi Mewujudkan Potensi Kreatif Dan Bakat. Jakarta: PT. Gramedia Pustaka Utama.
Mundiri, H. 2018. Logika. Jakarta: Rajawali Perss.
Rakhmat, Jalaluddin. 2001. Psikologi Komunikasi Edisi Revisi. Bandung: PT Remaja Rosdakarya.
Setyawan, Dony. 2019. "'Recycle: Dari Sampah Menjadi Bunyi (Kajian Penciptaan Musik Kelompok Wayang Sampah Di Surakarta).'" Sorai: Jurnal Pengkajian Dan Penciptaan Musik 12(1):1–11.
Sumardjo, Jakob. 1999. "Proses Kreatif Dan Konteksnya." Panggung, Jurnal Seni STSI Bandung IV(13).
Sumardjo, Jakob. 2000. Filsafat Seni. Bandung: Penerbit ITB.
Supanggah, Rahayu. 2005. "Garap: Suatu Konsep Pendekatan Kajian Musik Nusantara." in Menimbang Pendekatan: Pengkajian dan Penciptaan Musik Nusantara, edited by Waridi. Surakarta: Jurusan Karawitan bekerjasama dengan Program Pendidikan Pasca Sarjana dan STSI Press Sekolah Tinggi Seni Indonesia Surakarta.
Supanggah, Rahayu. 2009. "Bothekan Karawitan II: Garap." Surakarta: ISI Press Surakarta.
Widodo, Robert Aris. 2019. "Muhamad Karno Kusumo Darmoko Pelopor Karawitan Sragenan." Sorai: Jurnal Pengkajian Dan Penciptaan Musik 11(2).
DOI:
https://doi.org/10.33153/sorai.v12i2.2831
Refbacks
There are currently no refbacks.
Copyright (c) 2020 Fauriza Atim Amrullah

This work is licensed under a
Creative Commons Attribution-ShareAlike 4.0 International License
.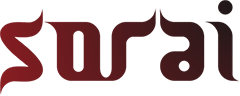 Jurnal Pengkajian dan Penciptaan Musik is indexed by:

ISSN 2407-3938
ISSN 2684-9445 (online)
Published by Institut Seni Indonesia Surakarta (ISI Surakarta)
W: https://jurnal.isi-ska.ac.id/index.php/SOR/index
E: jurnalsorai@gmail.com or sorai@isi-ska.ac.id
This work is licensed under a Creative Commons Attribution 4.0 International License.
View Sorai My Stats