Persepsi Pengaturan Sound System pada Pertunjukan Campursari Ringkes di Nogosari, Boyolali
Abstract
A sound system operator at a wedding celebration in Nogosari, Boyolali, has his own perception in addressing the sound management. One of the operators in this area is Dardi. Neither coming from a family of musicians not having academic background in the field of sound engineering, Dardi is capable of operating the sound system to satisfy his listeners with his performance. As a sound system regulator, Dardi has served sound system service providers at celebrations with puppet shows, dangdut, rebana, and campursari. Each performance is carried out with a different setup. Among the differing setups, Dardi is more competent in the setup of campursari shows. Based on the Dardi's perceptions on sound system regulation, the author is interested in studying the perception of the sound system operator in the sound of campursari music? Based on the findings from the analysis of Dardi's perception as the sound system operator, there are many considerations and adaptations to different places of performance. He initially practiced in the field without being equipped with theory or science, that he tried his best to be approved by following his brother's workflow. Through this process, he slowly learned and perfected his own amplification setup. His habit of listening to the sounds of various musical instruments also helps sharpen his musical sensitivity. The awareness that was built by Dardi was through empirical experience and instinct for the sounds he heard. This makes his sound system settings always changes instead of being fixed.
Keywords
sound system, Boyolali sound system, campursari music.
References
Arifin, Syifaul. 2019. "Desibel Suara Knalpot Brong Dalam Kampanye". Solopos, 10 April 2019.
Budi Santoso, Iwan. 2010. "Perekaman Gamelan Jawa Dengan Teknik Stereofonik". Tesis. Pascasarjana, Institut Seni Indonesia Surakarta.
_________________. 2016. Teknologi Audio. Surakarta: ISI Press
Ihromi, T.O. 1996. Pokok-pokok Antropologi Budaya. Jakarta: Yayasan Obor Indonesia
Liliweri, Alo. 2007. Dasar-dasar Komunikasi Antarbudaya, Yogyakarta: Pustaka Pelajar.
Murwaningrum, Dyah. 2009. "Senggakan Banyumasan". Skripsi. Institut Seni Indonesia Surakarta.
Newell, Philip. 2008. Recording Studio Design. United States: Focal Press.
Nyawitri. 2009. "Senggakan Campursari Sebuah Perubahan Musikalitas". Skripsi. Institut Seni Indonesia Surakarta
Vasey, John. 1999. Concert Sound and Lighting System. United States: Focal Press.
Wahyudi, Joko. 2018. Pengaruh Karawitan Gaya Sragen Pada Selera Masyarakat Kebakkramat. Jurnal Sorai Jurnal Pengkajian Dan Penciptaan Musik, Volume 11 No.2. Institut Seni Indonesia Surakarta.
Walgito, Bimo. 2004. Pengantar Psikologi Umum. Yogyakarta: Andi Offset.
DOI:
https://doi.org/10.33153/sorai.v12i2.2833
Refbacks
There are currently no refbacks.
Copyright (c) 2020 Triyan Adi Wibowo

This work is licensed under a
Creative Commons Attribution-ShareAlike 4.0 International License
.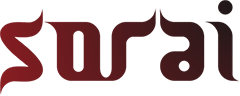 Jurnal Pengkajian dan Penciptaan Musik is indexed by:

ISSN 2407-3938
ISSN 2684-9445 (online)
Published by Institut Seni Indonesia Surakarta (ISI Surakarta)
W: https://jurnal.isi-ska.ac.id/index.php/SOR/index
E: jurnalsorai@gmail.com or sorai@isi-ska.ac.id
This work is licensed under a Creative Commons Attribution 4.0 International License.
View Sorai My Stats