Inovasi Musikal Reyog Kawula Bantarangin di Desa Kauman Ponorogo Jawa Timur
Abstract
The Kawula Bantarangin Reyog Ponorogo Group in Kauman Village, Kauman District, Ponorogo Regency, has made a new work outside the musical standard commonly used in Reyog Obyogan shows, which uses non-traditional musical instruments to create something new. Technically, there is a change in the garap that brings out different musical nuances into the show.This paper focuses its approach on musical-contextual events. The perspectives of Robert J. Sternberg, Utami Munandar, and Bernedeca Prihatini Dwi Riyani became a reference to the writer's perspective to describe the innovations of the Reyog Kawula Bantarangin group.The description of the form of musical innovation is guided by the perspective of Alan P. Merriam, Barnett, and Koentjaraningrat.This article also explains how innovation is formed from the dimensions of creativity in the work of Reyog's musical accompaniment which is driven not only by internal factors, but also by external factors, namely the existence of the Reyog Festival which motivates the Reyog Kawula Bantarangin actors to continue innovating. The form of work was originally based on Reyog Obyog, but then converted into an innovative work. It has an internal impacts, that it can grow confidence and stimulate a sense of creativity. As a result, the works of the Reyog Kawula Bantarangin group now receives wider recognition from the public, has increased stage performances, and increased financial income. There is also an external impact, that it has triggered a healthy competition of creativity with other Reyog groups. This way, in the end, the Reyog Ponorogo art will continue to develop and can be kept away from extinction.
Keywords
reyog, Bantarangin subjects, musical innovation
References
Akbar, Hanolda Gema. n.d. "KREATIVITAS ARI WULU SEBAGAI DJ DALAM EDM ( Electronic Dance Music )." 87–103.
Bernedeca Prihatin Dwi Riyani. 2019. Kreativitas Dan Inovasi Di Tempat Kerja. Jakarta: Universitas Katholik Indonesia Atma Jaya.
Djohan. 2003. Psikologi Musik. Yogyakarta: Galang Press.
I Wayan Senen. 1983. Pengantar Musik Tari. Yogyakarta: ASTI.
Jarumi. 2017. "Festival Reyog Mini (FRM) Di Ponorogo Dan Transmisinya." Institut Seni Indonesia Surakarta.
Munandar, Utami. 1999. Kreativitas Dan Keberbakatan. Strategi Mewujudkan Potensi Kreatif Dan Bakat. Jakarta: Gramedia Pustaka Utama.
Setyawan, Dony. 2019. "Recycle: Dari Sampah Menjadi Bunyi (Kajian Penciptaan Musik Kelompok Wayang Sampah Di Surakarta)." Sorai : Jurnal Pengkajian Dan Penciptaan Musik 12(1):1–11.
Sternberg, Robert J. 1999. Hand Book of Creativity. United States of America: Cambridge University Press.
Supanggah, Rahayu. 2002. Bhotekan Karawitan I. Jakarta: Ford Foundation & Masyarakat Seni Pertunjukan Indonesia.
Bagus, Lorens. 1996.Kamus Filsafat. Jakarta: Gamedia.
Kayam, Umar. 1981. Seni, Tradisi, dan Masyarakat. Jakarta: Sinar Harapan.
Koentjaraningrat. 1990. Sejarah Teori Anthropologi II. Jakarta: UI Press
Kisworo, Eri. 2014. "Reyog Gemblug Sanggar Condromowo Kabupaten Tulungangung". Skripsi. Institut Seni Indonesia Surakarta.
Maryono. 2015. "Studi kelayakan Tari Lepas Reyog Ponorogo Sebagai Model Pendidikan Dasar dan Menengah Di Kabupaten Ponorogo".Jurnal Greget: Volume 14 No. 2, Desember. Institut Seni Indonesia Surakarta.
Merriam, Alan P. 1964. The Anthropology of Music. Chicago North: Western University Press.
Mulyana, Aton Rustandi. 2013. "Ramѐ: Estetika Kompleksitas dalam Upacara Ngarot di Lelea Indramayu, Jawa Barat". Disertasi. Universitas Gadjah Mada, Yogyakarta.
Santoso, Ajid Heri. 2007. "Fungsi Slompret Sebagai Instrumen Penting". Skripsi. Institut Seni Indonesia Surakarta.
Simatupang, Lono. 2013.Pergelaran: Sebuah Mozaik Penelitian Seni-Budaya. Yogyakarta: Jalasutra.
Sobur, Alex. 2013. Filsafat Komunikasi. Bandung: PT Remaja Rosdakarya.
Supanggah, Rahayu. 2002. Bhotekan Karawitan I. Jakarta: Ford Foundation & Masyarakat Seni Pertunjukan Indonesia.
Trilaksana, Agus. 2016 "Kesenian Reyog Sebagai Alat Propaganda dan Mobilisasi Massa Partai Politik di Ponorogo Pada Tahun 1955-1965." Jurnal Avatara:Volume 4 No. 3, Oktober.
Turhumawati, Sasana Tunggal. 2008. "Kesenian Reyog Sebagai Daya Tarik Wisata Budaya di Kabupaten Ponorogo." Laporan Penelitian. Universitas Sebelas Maret Surakarta.
DOI:
https://doi.org/10.33153/sorai.v12i2.2834
Refbacks
There are currently no refbacks.
Copyright (c) 2020 Prasasti Resi Mahatma

This work is licensed under a
Creative Commons Attribution-ShareAlike 4.0 International License
.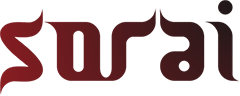 Jurnal Pengkajian dan Penciptaan Musik is indexed by:

ISSN 2407-3938
ISSN 2684-9445 (online)
Published by Institut Seni Indonesia Surakarta (ISI Surakarta)
W: https://jurnal.isi-ska.ac.id/index.php/SOR/index
E: jurnalsorai@gmail.com or sorai@isi-ska.ac.id
This work is licensed under a Creative Commons Attribution 4.0 International License.
View Sorai My Stats