LAGU SETIA JANJIKU: BENTUK PEMBARUAN MUSIK KERONCONG GAYA ISMANTO
Abstract
Songs that develop in keroncong music have been classified strictly based on their form, including the keroncong asli, langgam, stambul, and several other forms. The classification has become a very chain rule, as a result the creativity that emerges among keroncong musicians is often considered to be incompatible with the standards or parameters aesthetic of keroncong music by most keroncong music performers. These conditions do not always limit the composers and / or creators of keroncong songs to be creative in producing new products with different styles. One of them can be found in Ismanto's artworks around the 1960s. In one of his songs entitled Keroncong Setia Janjiku, Ismanto seems to have hit the boundaries that have been applied, but has a novelty with a strong character. The findings of this study indicate that the Song Setia Janjiku is a song keroncong asli  that nglanggami.
Keywords
Keroncong, Ismanto, New Style, Keroncong Asli, Langgam Jawa, Nglanggami
References
Akbar, Neo. 2013. "Perkembangan Musik Keroncong Gaya Surakarta Tahun 1920-1970." Universitas Negeri Yogyakarta.
BJ, Budiman. 1979. Mengenal Keroncong Dari Dekat. Jakarta: Perpustakaan Akademi Musik LPKJ.
Damono, Sapardi Joko. 2014. Alih Wahana. edited by Sonya I Sondakh & Prisca Delima. Ciputat: Editum.
Darini, Ririn. 2012. "Keroncong: Dulu Dan Kini." Mozaik Jurnal Ilmu-Ilmu Sosial Dan Humaniora 6(1):19–20.
Fikri, Mohammad Tsaqibul and Zulkarnain Mistortoify. 2019. "Prospel: Kemunculannya Pada Musik Keroncong." Institut Seni Indonesia Surakarta.
Galtung, Johan. 1970. Diacronic Generalitation, Poces Generalisys & Causal Analisys. New York: Peloncut.
Ganap, Victor. 2011. Krontjong Toegoe. 1st ed. Yogyakarta: Badan Penerbit Institut Seni Indonesia Yogyakarta.
Gell, Alfred. 1998. Art and Agency: An Anthropological Theory. Oxford: Clarendron Press.
Harmunah, S. 1987. Musik Keroncong Sejarah, Gaya, Dan Perkembangan. Yogyakarta: Pusat Musik Liturgi.
Kiswanto, Rr. Paramitha Dyah Fitriasari, and Timbul Haryono. 2019. "Transformasi Multipel Dalam Pengembangan Seni Kuda Kepang." Dance and Theatre Review: Jurnal Tari, Teater, Dan Wayang 2(1):1–16.
Nardi, W. S. n.d. "Keroncong." Manuskrip Koleksi Ari Mulyono.
Nettl, Bruno. 2012. Teori Dan Metode Dalam Etnomusikologi (Ter. Nathalian H.P.D Putra). Jayapura: Jayapura Center of Music.
Nugroho, Yermia Sapto. 2015. "Analisis Teknik Permainan Gitar Dalam Irama Keroncong Pada Hamkri Surakarta." Universitas Negeri Yogyakarta.
Rachman, Abdul. 2013. "Bentuk Dan Analisis Musik Keroncong Tanah Airku Karya Kelly Puspito." Harmonia - Journal of Arts Research and Education 13(1).
Ratna Sari, Dani. 2015. "Perkembangan Musik Keroncong Di Surakarta Tahun 1960-1990." Avatara 3(2).
Sodik, Muh. 2002. "Andjar Any, Proses Kreatif Penciptaan Lagu, Sebuah Biografi." Institut Seni Indonesia Surakarta.
Suadi, Haryadi. 2017. Djiwa Manis Indoeng Disajang. Bandung: Kiblat dan Pustaka Jaya.
Sugiyanto, Danis. 2003. "Sumbangan Komponis Gesang Martohartono Terhadap Musik Indonesia." Universitas Gadjah Mada Yogyakarta.
Wardani, Novelia Kusuma. 2014. "Peran Dan Kreativitas Ebiet Soedaryanto Dalam Perkembangan Musik Keroncong Di Kota Surakarta." Institut Seni Indonesia Surakarta.
Widyanta, Nugrahanstya Cahya. 2017. "Efektivitas Keroncong Garapan Orkes Keroncong." Jurnal Kajian Seni 03(02):165–80.
DOI:
https://doi.org/10.33153/sorai.v13i1.2841
Refbacks
There are currently no refbacks.
Copyright (c) 2020 Soladi Soladi, Wisnu Mintargo, Kiswanto Kiswanto

This work is licensed under a
Creative Commons Attribution-ShareAlike 4.0 International License
.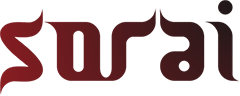 Jurnal Pengkajian dan Penciptaan Musik is indexed by:

ISSN 2407-3938
ISSN 2684-9445 (online)
Published by Institut Seni Indonesia Surakarta (ISI Surakarta)
W: https://jurnal.isi-ska.ac.id/index.php/SOR/index
E: jurnalsorai@gmail.com or sorai@isi-ska.ac.id
This work is licensed under a Creative Commons Attribution 4.0 International License.
View Sorai My Stats