DONGKARI: INTERPRETASI PENEMBANG TERHADAP PEMBENTUKAN ORNAMENTASI VOKAL TEMBANG SUNDA CIANJURAN
Abstract
The following research aims to explain about how Dongkari as aesthetic concept, constructing ornamentation in Tembang Sunda Cianjuran. This research employs phenomenology approach also filedwork activity and depth interview with singer or "penembang" who exist around Bandung, West Java. This studydescribes the Dongkari as element of ornamentation which is used by penembang to create ornamentation in performing Tembang Sunda Cianjuran songs. As a result, Dongkari as the basic construction of ornamentation, should be operated by penembang based on virtuocity and interpretation of each penembang.
Keywords
dongkari, Tembang Sunda Cianjuran, ornamentation
References
Bagus, Loren. 2005. "Kamus Filsafat, Cet Ke-4." Jakarta: Gramedia.
Bertens, Kees. 1981. Filsafat Barat Dalam Abad XX. Gramedia.
Brouwer, Martinus Anthonius Weselinus. 1983. Psikologi Fenomenologis. Gramedia.
Delfgaauw, Bernard. 2001. "Filsafat Abad 20, Terj." Soejono Soemargono. Yogyakarta: Tiara Wacana.
Edgar, Andrew and Peter Sedgwick. 2005. Key Concepts in Cultural Theory. Routledge.
Hardiman, Fransisco Budi and Fitzerald K. Sitorus. 2009. Menuju Masyarakat Komunikatif: Ilmu, Masyarakat, Politik, & Postmodernisme Menurut Jürgen Habermas. Kanisius.
Littlejohn, Stephen W. 2002. "Theories of Human Communication, Seven Edition." New Mexico.
Littlejohn, Stephen W. and Karen A. Foss. 2005. "Theories of Human Communication Eight Edition." Thomson Learning Inc. Wadsworth, Belmont, USA.
Moustakas, Clark. 1994. Phenomenological Research Methods. Sage publications.
Natapraja, Iwan. 2003. "Sekar Gending." Bandung: PT. Karya Cipta Lestari.
Rosliani, Elis. 1998. Teknik Vokal Atjitjah Dalam Tembang Sunda Cianjuran.
Rosliani, Elis. 2014. "Formula Ornamen." ISBI Bandung.
Sadie, Stanley and J. Tyrrell. 2001. "Dictionary of Music and Musicians."
Saleh, M. 1986. "Sejarah Perkembangan Pencak Silat." Bandung: Proyek Perkembangan Institut Kesenian Indonesia.
Sobur, Alex. 2013. "Filsafat Komunikasi: Tradisi Dan Metode Fenomenologi." Bandung: Remaja Rosdakarya.
Spiller, Henry. 2004. Gamelan: The Traditional Sounds of Indonesia. Vol. 1. Abc-clio.
Sukanda, Enip. 1983. "Tembang Sunda Cianjuran Sekitar Pembentukan Dan Perkembangannya." Bandung, Institut Kesenian Indonesia Sub Proyek Akademi Seni Tari Indonesia Bandung.
Suwondo, Bambang. 1979. "Sejarah Daerah Jawa Barat."
Wade, Bonnie C. 2004. Thinking Musically: Experiencing Music, Expressing Culture. Oxford University Press New York.
Watt, James H. and Sjef A. den Berg. 1995. Research Methods for Communication Science. Allyn & Bacon.
Wiradiredja, Yus. 2005. "Makna Ngaos, Mamaos Dan Maenpo Bagi Kehidupan Masyarakat Cianjur." Panggung Jurnal Seni STSI Bandung 34:18–31.
DOI:
https://doi.org/10.33153/sorai.v13i1.3175
Refbacks
There are currently no refbacks.
Copyright (c) 2020 Denis Setiaji

This work is licensed under a
Creative Commons Attribution-ShareAlike 4.0 International License
.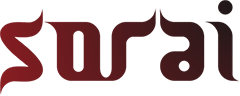 Jurnal Pengkajian dan Penciptaan Musik is indexed by:
ISSN 2407-3938
ISSN 2684-9445 (online)
Published by Institut Seni Indonesia Surakarta (ISI Surakarta)
W: https://jurnal.isi-ska.ac.id/index.php/SOR/index
E: jurnalsorai@gmail.com or sorai@isi-ska.ac.id
This work is licensed under a Creative Commons Attribution 4.0 International License.
View Sorai My Stats