KOMPLEKSITAS TABUH KREASI BARU GONG KEBYAR SANG NYOMAN PUTRA ARSA WIJAYA
Abstract
ABSTRACT
The complexity indicates the main characteristics of karawitan art as the meaning of the word "rawit" which means refined and complicated. Composing the complexity on Tabuh Kreasi Baru Gong Kebyar is not considered easily if it is not balanced by the good knowledge related to gamelan and its musical elements. Similarly, it is considered as the ways of the idea actualization which manifested into a music compostion. A talented composer namely Sang Nyoman Putra Arsa Wijaya is currently being a point of interest related to his musicality "Tabuh-Tabuh Kreasi Baru"  which seems too complicated. This Research tries to investigate the cases which construct the complexity of  musucality on Tabuh Kreasi Baru created by Sang Nyoman with textual ethomusicology approach. Based on the result of inductive, interpretative, and garap analysis, it can be assumed that (1) the complexity of Tabuh Kreasi Baru by Sang Nyoman is influenced by his art behaviours. (2) all off structure, achievement of technical play, and the work system of instruments are designed by the concepts witch have the complicated sound to guess and attracting audiences to think of it. (3) some of material which have been processed are the musical elements of Gong Kebyar that never used by most musicians. Then, (4) some of instruments on his garap are the manifestation of interescting style of western music composition. Basically, Sang Nyoman considers the complexity on his desire in case to contribute the new insight related to the aesthetics of a composition and persuades the art lovers to do not think passively, otherwise they are able to develop their ability of imagination and intellegence in apreciating an art work.
Keyword : Complexity, Sang Nyoman, Tabuh Kreasi Baru, Gong Kebyar
ABSTRAK
Kompleksitas  merupakan ciri pokok seni karawitan sebagaimana arti kata "rawit" yang berarti halus dan rumit. Mencipta kompleksitas pada Tabuh Kreasi Baru Gong Kebyar, bukan perkara mudah jika tidak diimbangi dengan pengetahuan yang cukup terkait gamelan beserta unsur-unsur musikalnya. Begitu juga dengan cara mengaktualisasikan ide dan gagasan ke dalam wujud komposisi. Seorang komposer  bernama Sang Nyoman Putra Arsa Wijaya belakangan tengah menjadi sorotan terkait musikalitas Tabuh-tabuh Kreasi Baru-nya yang dipandang  begitu komplek. Penelitian ini berupaya mengungkap hal-hal yang mengkonstruksi kompleksitas musikal Tabuh Kreasi Baru Sang Nyoman dengan pendekatan tekstual etnomusikologi. Berdasarkan hasil analisa induktif, interpretatif dan garap, maka dapat diketahui bahwa; (1) kompleksitas Tabuh Kreasi Baru Sang Nyoman dilatar belakangi oleh pola-laku kesenimananya. (2) segala bentuk struktur, capaian teknik permainan dan  sistem kerja instrumen didesain sedemikian rupa oleh konsep yang bunyinya "susah ditebak" dan "ikut berpikir". (3) sebagian materi yang diolah merupakan unsur-unsur musikal Gong Kebyar yang jarang digunakan oleh seniman  kebanyakan. Begitu juga dengan (4)  prabot garapnya yang sebagian merupakan hasil silang gaya komposisi musik barat. Pada intinya Sang Nyoman mempertimbangkan kompleksitas itu atas keinginan untuk memberi wawasan baru terkait estetika komposisi, dan mengajak penikmat seni untuk tidak pasif, melainkan dapat mengembangkan kemampuan imajinasi dan intelekstual dalam berapresiasi seni.
Kata kunci : Kompleksitas, Sang Nyoman, Tabuh Kreasi Baru, Gong Kebyar.
Keywords
Kompleksitas, Sang Nyoman, Tabuh Kreasi Baru, Gong Kebyar.
References
Apel, Willi. 1972. Harvard Dictionary of Music, Second Edition. Cambridge, Massachusetts :Printed & Bound by Halliday Lithograph Corporation, 1972.
Asnawa, I Ketut Gede. 2007. "Khebinekaan dan Kompleksitas Gamelan Bali" BHERI Vol.6 No.1: 26-50.
Chaya, I Nyoman. 2013. Mabarung Seni Pertunjukan di Daerah Bali Utara. Surakarta: ISI Press.
Marck, Dieter. 2001. Musik Kontemporer & Persoalan Interkultural. Bnadung : Art Line.
Finnas,L . 1989. How can musical preference be modified? a research review. Bulletin of the Council for Research in Music Education.
Harnish, David. 2000. The World of Music Composition in Bali". Journal Musicological Research Vol. 20,pp.1-40. Malaysia : Overseas Publisher Assocoation.
Herbst, Edward. 2015. Bali-1928-Vol-III-Lotring-dan-Sumber-Sumber-Tradisi-Gamelan. New York : Arbiter of Cultural Traditions.
Paddy Sandino, Joseph.2008. Recent Structural Development in Tabuh Kreasi Gong Kebyar . Tesis The Univercity Of British Columbia.
Kaelan, 2005. Metode Penelitian Kualitatif bidang Filsafat. Paradigma.Yogyakarta.
Merriam, Alan P. 1964. The Antropology Of Music, Northwestern: University Press.
Michael Steele, Peter. 2007. Innovative Approaches To melodic Elaboration In Contemporary Tabuh Kreasi Baru . Tesis The Univercity Of British Columbia.
Setiawan, Erie. 2016. Musik Untuk Kehidupan. Yogyakarta: Art Music Today.
—. 2015. Serba-Serbi Intuisi Musikal dan yang Alamiah dari Peristiwa Musik. Yogyakarta: Art Music Today.
Streich, Sebastian. 2005. Automatic Characterization of Music Complexity: a multi-faceted approach,Dissertation Universitat Pompeu Fabra.
Sugiartha, I Gede Arya. 2015. "Pergulatan Wacana dalam Pengembangan Musik Tradisi di Era Globalisasi." Seminar Nasional Nilai dan Makna Seni: Tradisional, Industri Kreatif, dan Budaya Urban di Era Globalisasi . Bandung: LPPM STSI/ISBI Bandung, 1.
—. 2012. Kreativitas Musik Bali Garapan Baru; Perspektif Cultural Studies. Denpasar: UPT Penerbitan ISI Denpasar.
Sugiharto, Bambang. 2013. "Dasar Filosofis Disiplin Seni." In Prosiding Seminar Nasional 'Pengembangan Model Disiplin Seni', by Sugeng Nugroho, 53. Surakarta: ISI Press.
Sukerta, Pande Made. 2009. Ensiklopedi Karawitan Bali. Surakarta: ISI Press.
—. 2016. Gong Kebyar yang Tidak Ngebyar. Surakarta: ISI Press
Sunarto, Bambang. 2013. Epistimologi Penciptaan Seni. Yogyakarta: IDEA Press.
—. 2010. "Epistimologi Karawitan Kontemporer Aloysius Suwardi", Disertasi. Universitas Gadjah Mada Yogyakarta.
Supanggah, Rahayu. 2007. Bothekan Karawitan II. Surakarta: ISI Press.
Sudirga, I Komang. 2017. Pesantaian Sebagai Sumber Inpirasi Riset dan Kreativitas. Mudra Jurnal Seni Budaya Vol 32 No.1.
Wijaya, Sang Nyoman Arsa. 2005. "Gerauch",. Skrip Karya Seni Institut Seni Indonesia Denpasar.
DOI:
https://doi.org/10.33153/sorai.v13i1.3177
Refbacks
There are currently no refbacks.
Copyright (c) 2020 I Komang Kusuma Adi

This work is licensed under a
Creative Commons Attribution-ShareAlike 4.0 International License
.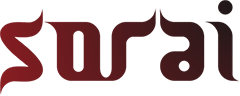 Jurnal Pengkajian dan Penciptaan Musik is indexed by:
ISSN 2407-3938
ISSN 2684-9445 (online)
Published by Institut Seni Indonesia Surakarta (ISI Surakarta)
W: https://jurnal.isi-ska.ac.id/index.php/SOR/index
E: jurnalsorai@gmail.com or sorai@isi-ska.ac.id
This work is licensed under a Creative Commons Attribution 4.0 International License.
View Sorai My Stats