Invensi Pertunjukan Gerbang Etam Orchestra dalam Erau International Folk Arts Festival
Abstract
Gerbang Etam Orchestra is a musical group that is always present at the Erau International Folk Arts Festival. Gerbang Etam Orchestra has a characteristic performance by combining Kutai Kartanegara ethnic music with a mass format. The purpose of this research is to identify the form of the Gerbang Etam Orchestra performance to review the use of the term "orchestra" whether it is in accordance with the rules of the music. This study used a qualitative method with an ethnomusicological approach to see the phenomenon of music which is influenced by hybridity and produces invention. This study uses Eric Hobsbawm's theory, the invention of tradition. The data analyzed were the results of observations, interviews, audio and video recordings. Furthermore, the data were analyzed using qualitative data analysis techniques by means of data reduction, data presentation, drawing conclusions and data verification. The results showed that the use of the term orchestra at the Gerbang Etam Orchestra produced a form of performance that had similar characteristics to orchestras in general. Even though it uses the term Western music, Gerbang Etam Orchestra still emphasizes the distinctive characteristics of Kutai Kartanegara ethnic music which is owned as a regional identity. This is manifested in the form of performances presented by the Gerbang Etam Orchestra.
Keywords: Gerbang Etam Orchestra, Invention, Ethnic Music, Orchestra
References
Adler, Samuel. 2002. The Study of Orchestration. New York: W W Norton & Company.
Asmoro, Ganang Dwi. 2016. "Strategi Pemasaran Pertunjukan Jakarta Simfonia Orchestra." Tata Kelola Seni 2(2).
Bhabha, Homi K. 1994. The Location of Culture. New York: Routledge.
Fu'adi. 2009. "Mengenal Lebih Dekat Musik Orkestra." Harmonia – Journal of Arts Research and Education 9(2).
Fu'adi. 2014. "Tinjauan Repertoar Musik Simfoni dalam PEmbelajaran Orkestra di Jurusan Pendidikan Seni Musik FBS UNY." Imaji – Jurnal Seni dan Pendidikan Seni 12(1).
Hobsbawm, Eric and Terence Ranger. 1983. The Invention of Tradition. United Kingdom: Cambridge University Press.
Kunts, Jaap. 1974. Ethnomusicology. Netherlands: M Nijhoff.
Rachmawanti, Ranti. 2015. "Twilite Orchestra: An Indonesian Pops Orchestra." Tawarikh Journal 2(2).
Ramadhanty, Rr. Rahmadiana. 2020. "Karakteristik dan Bentuk Orkestra Nusa Octave SMA NU 1 Gresik." Virtuoso: Jurnal Pengkajian dan Penciptaan Seni 3(1).
Rosseau, Jean-Jacques. 1779. A Complete Dictionary of Music. terj. William Waring. London: AMS Press.
Sanjaya, Singgih. 2003. "Penciptaan Komposisi Musik "Kinanti": Sebuah Eksperimentasi Penggunaan Gender Diatonik dan Gong Ageng Jawa dalam Orkestra." Universitas Gadjah Mada Yogyakarta.
Spitzer, John dan Neal Zaslaw. 2004. The Birth of the Orchestra: History of an Institution, 1650-1815. United States: Oxford University Press Inc.
Syaputra, Weldi. 2016. "Bulean: Komposisi Musik Orkestra." Bercadik: Jurnal Pengkajian dan Penciptaan Seni 3(2).
Zaslaw, Neal. 1988. "When Is an Orchestra Not an Orchestra?" Early Music 16(4).
DOI:
https://doi.org/10.33153/sorai.v13i2.3363
Refbacks
There are currently no refbacks.
Copyright (c) 2021 Riana Kapri

This work is licensed under a
Creative Commons Attribution-ShareAlike 4.0 International License
.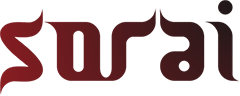 Jurnal Pengkajian dan Penciptaan Musik is indexed by:
ISSN 2407-3938
ISSN 2684-9445 (online)
Published by Institut Seni Indonesia Surakarta (ISI Surakarta)
W: https://jurnal.isi-ska.ac.id/index.php/SOR/index
E: jurnalsorai@gmail.com or sorai@isi-ska.ac.id
This work is licensed under a Creative Commons Attribution 4.0 International License.
View Sorai My Stats