POPULARITAS PERTUNJUKAN SENI ORGAN JAIPONG DI KABUPATEN SUMEDANG
Abstract
The Organ Jaipong is one of the popular arts that has developed in the Sumedang district. The existence of this art is quite new, but its popularity is well-known enough to attract enthusiasm from the public. This research focuses on factors have made of Organ Jaipong so popular, In analyzing this problem, the author applies the popular culture theory expressed by Raymond Williams as the main theory and uses Lawrence Grossberg's thinking as a supporting theory. This study uses a qualitative method with a descriptive analysis approach. The results of this study reveal that the origin of the Organ Jaipong developed and gained popularity was spearheaded by Edi Supriyadi, then re-developed by Dedi Budiman and Dani Maulana so that the Organ Jaipong was known to this day. The popularity of the Organ Jaipong is caused by several factors including: the sale of gamelan styles, the giving of the gamelan style, through oral, embedded in invitation papers, compact disc (CD) production, the role of the internet media, and the existence of urbanization.
Keywords
Organ Jaipong, popularity
References
Adawiyah, Bilqissatul Kholifah. (2018). "Hiburan Organ Tunggal dalam Pesta Perkawinan Perspektif Hukum Islam (Studi Terhadap Pandangan Tokoh Agama Desa Sidareja Kecamatan Sidareja Kabupaten Cilacap)". (Skripsi). Purwokerto: Institut Agama Islam Negeri Purwokerto.
Ahmadanur, Maulana. (2019). "Budaya dalam Dimensi Ekonomi". Artikel Kompasiana.
Amir Piliang, Yasraf. (2018). Teori Budaya Kontemporer ( Penjajahan tanda dan Makna). Yogjakarta. Aurora.
Aprianti, Reza. (2013). "Ekonomi Politik Media Komodifikasi Pekerja dalam Industri Media Hiburan Indonesia". Jurnal Wardah: no XXVI/ Th. XIV/ juni 2013.
Asmin, Ferdinal. (2018). "Budaya dan Pembangunan Ekonomi. Institut Pertanian Bogor. Jurnal Studi Komunikasi.vol 2.ed 2 Juli 2018.
Banoe, Pono. (1984). Pengantar Pengetahuan Alat Musik. Jakarta: C.V Baru.
Bungin, B. (2008). Penelitian Kualitatif. Jakarta: Kencana.
Creswell, John. W. (2016). Research Design: Pendekatan Metode Kualitatif, Kuantitatif, dan Campuran". Edisi ke-4. Yogyakarta: Pustaka Pelajar.
Emzir. (2014). Metodologi Penelitian Kualitatif Analisis Data. Jakarta: Rajawali Pers.
Entwistle, Joanne, & Wilson, Elizabeth. (eds). (2001). Dress, Body, Culture: Body Dressing, Berg. UK.
Evans, D. S. (2004). Das Kapital untuk Pemula. Yogjakarta: Resist Book.
Fairclough, N. (1995). Critical Discourse Analysis. London and New York: Longman.
Fiske, Jhons. (2011). Memahami Budaya Populer. Trej. Asma bey mahyudidin. Yogjakarta. Jalasutra.
Harahap, R., & Sos, S. (2013). "Dampak Urbanisasi bagi Perkembangan Kota di Indonesia". Jurnal Society UBB, Vol. 1, No. 1, Tahun 2013.
Hendropuspito. (1989). Sosiologi Sistematik. Kanisius: Yogyakarta.
Herdiani, Een. (2012). "Ronggeng, Ketuk Tilu, dan Jaipongan". (Disertasi). Bandung: Universitas Padjadjaran.
Iswanto, Donny. (2019) "Konstruksi Masyarakat Tentang Hiburan Organ Tunggal Studi Desa Tebing Gerinting Inderalaya Selatan". (Skripsi). Palembang: Universitas Sriwijaya.
Iswanto, Febri, Tulus Handra Kadir, dan Yensharti. (2018). "Pengaruh Pertunjukan Orgen Tunggal Terhadap Masyarakat dan Pemuda Kampung Air Panjang Jorong Kuamang Kenagarian Panti Timur Kecamatan Panti Kabupaten Pasaman". E-Jurnal Sendratasik ISSN 2302 - 3201 Vol. 7 No. 1. Seri C. September 2018 45.
King, Angela. (2004). The Prisoner of Gender: Foucault and the Disciplining of the Female Body, Vol. 5, No. 2, pp. 4.
Larasaty, Wulan. (2013). "Persepsi Masyarakat Terhadap Pertunjukan Organ Tunggal dalam Acara Pernikahan di Tebo". e-Jurnal Sendratasik FBS Universitas Padang. Vol 2 No 1 2013 Seri B.
Lichtenberg, J. D. (2008). Sensuality and Sexuality Across the Divide of Shame. New York: The Analytic Press.
Maryaeni. (2005). Metode Penelitian Kebudayaan. Jakarta: PT Bumi Aksara.
Meiarsih, Naeni. (2000) "Seni Genjring Dangdut Jaipong: Sebuah Kemasan Seni Rakyat Kuntulan di Kabupaten Pekalongan". Surakarta: Sekolah Tinggi Seni Indonesia Surakarta.
Michael, bernhard Djami, (2013) Ngopi:memaknai aktivitas minum kopi dalam konteks Budaya populer. Jurnal Teologi Biblika dan Praktia.vol1. no 1. Juli 2020.
Mulyadi, Tubagus. (2013). "Bentuk Pertunjukan Jaipongan dalam Budaya Populer". Jurnal Greget, volume 12 No. 1 Juli 2013. Institut Seni indonesia (ISI) Surakarta.
Nalan, Artur S. (2016). "Sosiologi Seni Memahami Seniman Karya Seni Masyarakat". Bandung: Pascasarjana ISBI Bandung.
Natapradja, Iwan. (2003). Sekar Gending. Bandung: PT Karya Cipta Lestari.
Pahlevi, Andreas Syah. (2017). "Gagasan Tentang Pengembangan Ekonomi Kreatif Nasional". Seminar Nasional Seni dan Desain, FBS Unesa.
Pease, Allan & Pease, Barbara. (2004). The Definitive Book of Body Language, McPherson: Australia.
Retnaningsih, Ayu. (2016) "Kontestasi Identitas Kelompok-Kelompok Musik Organ Tunggal di Sragen". (Skripsi). Surakarta: ISI Surakarta.
Riska, Dina Nopita. (2020) "Pengaruh Hiburan Orgen Tunggal Terhadap Penyimpangan Sosial Remaja". (Skripsi) Lampung: Universitas Islam Negeri Raden Intan Lampung.
Ruchiyat, Aat. N. (2014). "Fungsi Humas Pemerintah Kabupaten Sumedang Sebagai Puser Budaya Sunda (spbs) Jurnal edutech vol.1, no 1.
Setiawan, Irvan. (2017). "Bangreng, Kesenian Tradisional di Kabupaten Sumedang. Artikel yang diunggah 17 april 2017. kemendikbud.go.id.
Storey, John. (2010). Cultural Studies dan Kajian Budaya Pop: Pengantar Komprehensif Teori dan Metode. Terj. Layli Rahmawati. Cet. IV. Yogjakarta: Jalasutra.
Strinati, Dominic.(2010). Popular Culture (pengantar menuju teori Budaya Populer). Terj. Abdul Muchid. Cet. II. Yogjakarta. AR-Ruzz Media.
Supriyanti. (2012). "Penggunaan Orgen Tunggal dalam Pesta Perkawinan dan Pengaruhnya Terhadap Moral Remaja Ditinjau Menurut Hukum Islam. (Skripsi). Riau: Universitas Islam Negeri Sultan Syarif Kasim Riau.
Titi, Eka. (2006). "Pertunjukan Organ Tunggal di Kelurahan Tegal Kecamatan Tegal Barat, Kota Tegal". (Skripsi). Semarang: Universitas Negeri Semarang.
Ulfa, Akhyar. (2013) "Apresiasi Masyarakat dalam Pertunjukan Organ Tunggal di Kenagarian Anding Kabupaten Lima Puluh Kota". e- Jurnal Sendratasik FBS Universitas Padang. Vol 2,No.1., 2013. Seri D.
Williams, Raymond. (1983). Writing in Society. London: Verso.
Wim Van Zanten , (2014)Musikal aspects of popular music and Pop Sunda in west java. JSTOR.
DOI:
https://doi.org/10.33153/sorai.v13i2.3369
Refbacks
There are currently no refbacks.
Copyright (c) 2021 Arthur S Nalan, Suhendi Afriyanto

This work is licensed under a
Creative Commons Attribution-ShareAlike 4.0 International License
.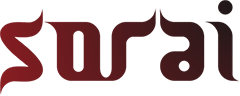 Jurnal Pengkajian dan Penciptaan Musik is indexed by:

ISSN 2407-3938
ISSN 2684-9445 (online)
Published by Institut Seni Indonesia Surakarta (ISI Surakarta)
W: https://jurnal.isi-ska.ac.id/index.php/SOR/index
E: jurnalsorai@gmail.com or sorai@isi-ska.ac.id
This work is licensed under a Creative Commons Attribution 4.0 International License.
View Sorai My Stats