SOUND OF "AIR BALIAN": SEBUAH KOMPOSISI MUSIK BERDASARKAN AIR DALAM RITUAL ASEAK PENGOBATAN
Abstract
Music composition this sound of "Air Balian" means the sound of balian water. The word balian water refers to offerings used balian (shaman) Aseak Beubat ritual (treatment), which is in Empih Hamlet, Sumur Anyir Village, Sungai Penuh City. Basically this offering is water, with the chanting of this medium believed to be a medicine to cure pusako disease. But in fact in the life of water is not always positive, sometimes the water can destroy. The program was revealed into two musical sections namely Part I Shackled, and Part II Liberation. The musical elements of ritual mantras are used as vocabularies, and were developed with several classical music techniques (baroque-romantic) and 20-21 century music techniques. This work was played in a mix ensemble formation with music instruments violin, viola, violoncello, clarinet, triangle, shaker, tympanic, and vocal.
Keywords
Aseak Ritual, treatment water, music composition
References
Dekti, Gen. "Ngimbau Tuan". Universitas Jambi, 2019.
Emoto, Masaru. Miracle of Water: Mukjizat Air. Jakarta: Gramedia Pustaka Utama, 2017.
Kamien, Roger. Music: An Appreciation. 12th ed. New York: McGraw-Hill Education, 2018.
Sakti, Reza G. "Kahyangan: Sepenggal Kisah Dalam Legenda Peradaban Tanah Jawa Dalam Komposisi Musikal." Dewa Ruci 10, no. 1 (2015).
Stein, Leon. "Struktur Dan Gaya; Studi Dan Analisis Bentuk-Bentuk Musikal." edited by Andre Irawan. Yogyakarta: UPT Perpustakaan ISI Yogyakarta, 2013.
Sunarto, Bambang. Epistemologi Penciptaan Seni. Yogyakarta: Idea Press, 2013.
DOI:
https://doi.org/10.33153/sorai.v13i2.3419
Refbacks
There are currently no refbacks.
Copyright (c) 2021 Muhammad Alfath

This work is licensed under a
Creative Commons Attribution-ShareAlike 4.0 International License
.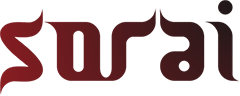 Jurnal Pengkajian dan Penciptaan Musik is indexed by:

ISSN 2407-3938
ISSN 2684-9445 (online)
Published by Institut Seni Indonesia Surakarta (ISI Surakarta)
W: https://jurnal.isi-ska.ac.id/index.php/SOR/index
E: jurnalsorai@gmail.com or sorai@isi-ska.ac.id
This work is licensed under a Creative Commons Attribution 4.0 International License.
View Sorai My Stats