PERJALANAN TEKNIK REKAMAN STEREOFONIK PADA KARAWITAN JAWA
Abstract
The touch between karawitan and recording technology produce karawitan recording based on stereophonic forms. Stereophonics is a form of the next generation of monophonics recording. Monophonics has a single-track or single- sound while stereophonics emphasizes two-track recording. The recording technique with stereophonics eventually became the main choice in the development of music recording because it is able to bring the sound of music closer to the original. A stereophonic development for karawitan recording does not eventually begin. It is through the stages of time that finally stereophonic recording technology is used in Javanese karawitan recording.
Keywords
Recording History, Karawitan, Stereophonics
DOI:
https://doi.org/10.33153/sorai.v13i2.3550
Refbacks
There are currently no refbacks.
Copyright (c) 2021 Iwan Budi Santoso

This work is licensed under a
Creative Commons Attribution-ShareAlike 4.0 International License
.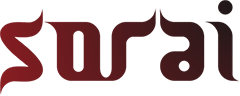 Jurnal Pengkajian dan Penciptaan Musik is indexed by:

ISSN 2407-3938
ISSN 2684-9445 (online)
Published by Institut Seni Indonesia Surakarta (ISI Surakarta)
W: https://jurnal.isi-ska.ac.id/index.php/SOR/index
E: jurnalsorai@gmail.com or sorai@isi-ska.ac.id
This work is licensed under a Creative Commons Attribution 4.0 International License.
View Sorai My Stats