PROSES PEMBUATAN DJEMBE OLEH PURWANTO
Abstract
The research entitled "The Process of Making Djembe by Purwanto" is qualitative. The research subject is focused on making a musical instrument which is carried out in Purwanto, one of the craftsmen in the city of Surakarta. Djembe becomes the object of research because the phenomenon that occurs in this musical instrument is experiencing extraordinary development in Surakarta. This development cannot be separated from the services and talents of Purwanto, which are recognized by various music artists, especially djembe users. Besides, the djembe made by Purwanto is of high quality in terms of ingredients and products.
This study uses an ethnographic approach. Researchers go directly to follow the process carried out by the resource person to obtain data and information about the process of making a djembe instrument. To answer this research problem, the concept of Mantle Hood organology is used, which discusses the science of musical instruments in a broad sense that is limited to history and physical description and the development of processes and the role of musical instruments in one ensemble.
The results of data analysis and facts collected through interviews, observations, and literature studies are the process of making developmental djembe on equipment. This development is found in:
Choosing a good wood material, namely mahogany.
Choosing a good leather material, namely cow and goatskin.
The manufacturing process using machine technology.
Good quality is djembe which can produce bass, tone, and slap sound well.
Keywords
organology, djembe, form, Africa, Purwanto.
References
Blanc, Serge. African Percussion. France: Rue De La Verrerie, 1985.
Billmeier, Uschi. Mamady Keita: A Life for the Djembe, Traditional Rhythms Of The Malinke. Engerda : Arum, 1999.
Hariyadi, Muhammad Nur. "Pertunjukan Musik Djembe Sebagai Objek Penciptaan Lukisan". Skripsi S1 Program Studi Pendidikan Seni Rupa Jurusan Pendidikan Seni Rupa Fakultas Bahasa dan Seni Universitas Negeri Yogyakarta (UNY), 2014.
Hendarto, Sri. Organologi dan Akustika I & II. Bandung. Lubuk Agung. 2011.
Herizal, Maspon. "Dikie Rabano di Payakumbuh Tinjauan Seni, Budaya, dan Organologi". Skripsi S1 Jurusan Karawitan, Fakultas Seni Pertunjukan. Institut Seni Indonesia (ISI), 1992.
Marjuki. "Studi Tentang Proses Pembuatan Karya Ukir Siswa Kelas XI Program Tekologi dan Desain Kayu Di Sekolah Menengah Kejuruhan Kriya". Skripsi S1 Fakultas Keguruan dan Ilmu Pendidikan Universitas Sebelas Maret (UNS), 2009.
Moleong, Lexy J. Metodologi Penelitian Kualitatif. Bandung: Remaja Rosda Karya, 1991.
Muhadjir, Noeng. Metodologi Penelitian Kualitatif. Yogyakarta: Rake Sarasin, 1996.
Raharjo, Budi Tektomo. "Proses Pembuatan Cello Keroncong Oleh Sutarjo". Skripsi S1 Jurusan Etnomusikologi, Fakultas Seni Pertunjukan. Institut Seni Indonesia (ISI); 2017.
Rahayu, Kuncoro Santoso.. "Kendang Gaya Surakarta: Suatu Kajian Organologis dan Proses Pembuatannya". Skripsi S1, Jurusan Karawitan, Fakultas Seni Pertunjukan, Institut Seni Indonesia (ISI). 2007.
Santi, Elya. "Desain Tas Kerajinan Kulit Produk Perusahaan Tria Collection Yogyakarta". Skripsi untuk mencapai derajat Sarjana S1 pada STSI, Surakarta, 2003.
Sanyoto, Sadjiman Ebdi. Nirmana: Elemen-elemen Seni dan Desain. Yogyakarta: Jalasutra, 2000.
Spradley, James P. Metode Etnografi. Yogyakarta: Tiara Wacana, 2007.
Sudarmadji. Dasar-Dasar Kritik Seni Rupa. Jakarta: Pemerintah DKI Jakarta, Dinas Museum dan Sejarah, 1979.
DOI:
https://doi.org/10.33153/sorai.v13i2.3596
Refbacks
There are currently no refbacks.
Copyright (c) 2021 Muhammad Afandi Setiawan

This work is licensed under a
Creative Commons Attribution-ShareAlike 4.0 International License
.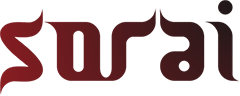 Jurnal Pengkajian dan Penciptaan Musik is indexed by:
ISSN 2407-3938
ISSN 2684-9445 (online)
Published by Institut Seni Indonesia Surakarta (ISI Surakarta)
W: https://jurnal.isi-ska.ac.id/index.php/SOR/index
E: jurnalsorai@gmail.com or sorai@isi-ska.ac.id
This work is licensed under a Creative Commons Attribution 4.0 International License.
View Sorai My Stats