PROSES KREATIF SISWA HOMESCHOOLING DALAM PENCIPTAAN MUSIK MELALUI PEMBELAJARAN GITAR (STUDI KASUS : KELAS GITAR SANGGAR REGENERASI)
Abstract
Guitar learning are held in formal institutions such as schools, generally only give basic theoretically teaching about music or just how to play a musical instrument well. The same thing is often found in many music courses. However, in the case of the Sanggar Regeneration guitar class, beside doing guitar lesson, students are often able to produce musical works. Guitar learning in the Sanggar Regeneration guitar class are conducted by mentors to homeschooling students of PKBM Semesta Ilmu. This research shows that the guitar learning process at Sanggar Regeneration also includes the transmission process and creativity in it. In this case, knowledge between mentors and homeschooling students is carried out and becomes continuous learning. The highlight of this guitar learning is a change in behavior in the form of students' ability to play the guitar. Through this guitar learning process students are also active and critical, so that students' creativity can emerge based on their practice and experience. This has an impact on students and is developed into innovative products, one of which is the music of the homeschooling student.
References
Adi Saputra, Rangga. 2019. "Model Pembelajaran
Ansambel Gitar Kelas X di SMK N 2
Kasihan Bantul." Thesis (Skripsi) Jurusan
Pendidikan Seni Pertunjukan Fakultas
Seni Pertunjukan Institut Seni Indonesia,
Yogyakarta.
Al Kautsar, Ahmad Faisal. 2016. Mahir Bermain
Gitar : Panduan Lengkap Belajar
Gitar Secara Otodidak. Yogyakarta:
Genesis Learning.
Amelia, Nanik. 2013. "Pengelolaan Pembelajaran
Rampak Bedug Di Sanggar Bale Seni
Ciwasiat Pandeglang." Universitas
Pendidikan Indonesia.
Arbi, Bahtiar. 2015. "Pengembangan Kreativitas
Bermain Gitar Elektrik Melalui Blue Note
di Yox Guitar Course Magelang." Skripsi
S-1 Program Studi Pendidikan Seni
Musik Jurusan Pendidikan Sendratasik
Fakultas Bahasa dan Seni Universitas
Negeri Semarang.
Arikunto, Suharsimi. 1998. Prosedur Penelitian
Suatu Pendekatan Praktek. Jakarta: PT
Rineka Cipta.
Aung, Ya Min. 2019. "How Culture Is Transmitted
to Younger Generation in Myanmar Education."
International Journal of Advanced Research in Science, Engineering
and Technology 6(10):11027–37.
Bafadal, Ibrahim. 2005. Pengelolaan
Perpustakaan Sekolah. Jakarta: Bumi
Aksara.
Hadari Nawawi, (2003) Manajemen Sumber Daya
Manusia Untuk Bisnis yang. Komptitif,
Yogyakarta: Gadjah Mada University
Press
Iyus, Rusliana. 1990. "Pendidikan Seni Tari."
Koentjaraningrat. 1990. Pengantar Ilmu
Antropologi. Jakarta: Rineka Cipta.
Matsumoto, David, Linda Juang. 2008. Culture &
Psychology Fourth Edition. California:
Thompson Wadsworth.
Munandar, Utami. 1999. Kreativitas dan
Keterbakatan. Jakarta: Gramedia
Pustaka Utama.
Nawawi, Hadari. 2001. "Manajemen Sumber Daya
Manusia Untuk Bisnis Yang Kompetitif."
Nurulwati. 2000. Model-Model Pembelajaran.
Surabaya: Universitas Negeri Surabaya.
Raditya Prabowo, Bayu. 2014. "Proses Kreatif
Kelompok Musik Popradio Studi Kasus
Penciptaan dan Aransemen Lagu
"Manusia Tak Sempurna"." Skripsi S-1
Jurusan Etnomusikologi Fakultas Seni
Pertunjukan Institut Seni Indonesia,
Surakarta.
Rustaman, N. and A. Rustaman. 2001.
Keterampilan Bertanya Dalam
Pembelajaran IPA Dalam Hand Out
Bahan Pelatihan Guru-Guru IPA SLTP
Se Kota Bandung Di PPG IPA. Jakarta:
Depdiknas.
Supriadi, Dedi. 2016. Kreativitas, Kebudayaan
& Perkembangan Iptek. Alfafebeta.
Sus Seno, Boy. 2014. "Kreativitas Gaya Musikal
Dalam Permainan Gitar Studi Kasus
Gitaris Boby Budi Santosa." Skripsi S-1
Jurusan Etnomusikologi Fakultas Seni
Pertunjukan Institut Seni Indonesia,
Surakarta.
Wahyu Kurniawan, Didik. 2013. "Metode
Pengajaran Musik West Brother Music
Studio Solo." Skripsi S-1 Jurusan
Etnomusikologi Fakultas Seni Pertunjukan
Institut Seni Indonesia, Surakarta.
Yogo Wicaksono, Herwin. 2009. "Kreativitas
Dalam Pembelajaran Musik,"
Cakrawala Pendidikan Th. XXVIII
No. 1 (Februari 2009):1-12.
DOI:
https://doi.org/10.33153/sorai.v14i1.3777
Refbacks
There are currently no refbacks.
Copyright (c) 2021 Pelangi Dienna Deyane Sasmita

This work is licensed under a
Creative Commons Attribution-ShareAlike 4.0 International License
.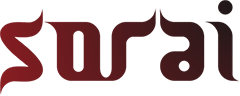 Jurnal Pengkajian dan Penciptaan Musik is indexed by:

ISSN 2407-3938
ISSN 2684-9445 (online)
Published by Institut Seni Indonesia Surakarta (ISI Surakarta)
W: https://jurnal.isi-ska.ac.id/index.php/SOR/index
E: jurnalsorai@gmail.com or sorai@isi-ska.ac.id
This work is licensed under a Creative Commons Attribution 4.0 International License.
View Sorai My Stats