NURTURE DAN NATURE PADA IRINGAN MUSIK NGINGGUT DALAM RITUAL SEMEGAH ERAU PELAS BENUA DI GUNTUNG KALIMANTAN TIMUR
Abstract
Nginggut music tradition in the Semegah ritual is one of the cultures that has been maintained until now. Nginggut and Belian musicians are important elements of bonding, harmony, magical and sacred atmosphere in the implementation of rituals. The ritual implementer must be a person who is considered capable of carrying out the ritual and has physical, psychological, and reasoning endurance. This view forms the social construction of the paradigm that men are people who deserve to carry out rituals, both as leaders and musicians. Meanwhile, women are the people who support the ritual, because they are considered naturally unable to fulfill the requirements as ritual implementers. The theory of nurture and nature states that the emergence of a construction as well as a social paradigm is determined through the biological type of human that is obtained from birth. Based on this theoretical statement, the author examines the relationship between Ngiggut music which places men as performers of rituals, as well as the relationship between nurture and nature that forms the structure of society so that it has an influence in the aspect of Ngiggut music on Semegah rituals.
Keywords: Nginggut music, Semegah ritual, Male
Keywords
Musik nginggut, Nurture, Nature, Belian
DOI:
https://doi.org/10.33153/sorai.v14i2.3910
Refbacks
Copyright (c) 2021 Yusuf Rizky N.C

This work is licensed under a
Creative Commons Attribution-ShareAlike 4.0 International License
.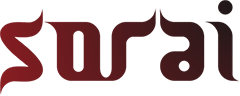 Jurnal Pengkajian dan Penciptaan Musik is indexed by:
ISSN 2407-3938
ISSN 2684-9445 (online)
Published by Institut Seni Indonesia Surakarta (ISI Surakarta)
W: https://jurnal.isi-ska.ac.id/index.php/SOR/index
E: jurnalsorai@gmail.com or sorai@isi-ska.ac.id
This work is licensed under a Creative Commons Attribution 4.0 International License.
View Sorai My Stats