FUNGSI SHOFAR DALAM PERIBADATAN DI GJKI MILLENIUM DAMAI MINISTRI SURAKARTA
Abstract
This paper describes the function of shofar at GJKI Millennium Damai. This qualitative research generally based on Malinowski's theory, and contextually based on Merriam's theory. Qualitative research data were collected through interviews, literature studies, and observations of the previous worship documentation videos. The results of the study show that, spiritual needs of GJKI Millennium Damai's concegeration which embrace the tabernacle of Mose is an impulse, then the act is using shofar, the result is spiritual satisfaction. Contextually function of shofar first, that the function of the Shofar in worship is as as a vertical communication medium between the servant and the God. Second, the function of the Shofar plays, believed that the sound of the Shofar makes God's presence more pronounced, so the concegration responded such as crying, clapping, dancing and so on. Third, shofar as a validation of religious rituals, in accordance with the recommendations of the Exodus Bible, which contains the concept of Mose's tabernacle and is believed to be true by the GJKI Millennium Damai.
Keywords
function, shofar, the tabernacle of Moses, worship, GJKI Millennium Damai
References
Calvin, J., 2016. Institutes of the Christian Religion. 3rd ed. South
Carolina: Create Space Independent Publishing Platform. Malinowski,
B., 1960. A Scientific Theory of Culture and Other Essays. Edisi 1. New York: Oxford University Press.
Merriam, A. P., 1964. The Anthropology of Music. 1st ed. Illinois: Northwestern University Press.
Paul Bohannan, M. G., 1973. High points in anthropology. 2nd ed. New York: Knopf. Soehadha, Moh. M. A. A. M. D. Z., 2005. "Bronislaw
Malinowski: Teori Fungsionalisme dalam Studi Agama". Jurnal RELIGI, Volume IV, Hlm. 1-15. Hastanto, Sri . 2015. T. A. R. H. M. A. D. A.
"Redefinisi Laras Slendro." Laporan Penelitian Program Pascasarjana Institut Seni Indonesia Surakarta, Surakarta.
Zaluchu, S. E., 2015. SHOFAR: Hebrew Roots, Biblical and Messianic Connection for Shekinah Glory. Semarang: Golden Gate Publishing. Yayasan Lembaga Sabda. "Sabda Alkitab", www.sabda.org, diakses 18 Februari 2021
DOI:
https://doi.org/10.33153/sorai.v14i2.3982
Refbacks
There are currently no refbacks.
Copyright (c) 2021 Yona Ari Prihandhini

This work is licensed under a
Creative Commons Attribution-ShareAlike 4.0 International License
.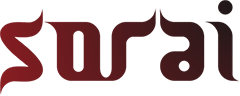 Jurnal Pengkajian dan Penciptaan Musik is indexed by:
ISSN 2407-3938
ISSN 2684-9445 (online)
Published by Institut Seni Indonesia Surakarta (ISI Surakarta)
W: https://jurnal.isi-ska.ac.id/index.php/SOR/index
E: jurnalsorai@gmail.com or sorai@isi-ska.ac.id
This work is licensed under a Creative Commons Attribution 4.0 International License.
View Sorai My Stats