KOMPOSISI MUSIK BAMBU KIDUNG SYAHADAT SRI
Abstract
Kidung Syahadat Sri is a musical work inspired by the mipit pare procession of Cidadap Village, Pagaden Barat Subang Subang. This work goes through two stages, namely exploration and observation, where in each stage or activity mipit pare is translated into a musical work that is worked on through the media that has been explored, in the mipit pare activity there are ritual prayers that are worked out into a song. In this work, the author also uses several motif developments including interlocking, interplacing, repetition, and liking. In addition, the author also uses several musical elements in this work, namely dynamics and tempo.
Keywords
mipit pare, ritual prayer, bamboo music composition
References
Danadibrata, R Alla. 2022. Kamus Basa Sunda RA Danadibrata. Kiblat Buku Utama.
Djam'an Satori, Aan Komariah. 2011. "Metode Penelitian Kualitatif." Bandung. Alfabeta.
Fauziah, Muzizat Nurul, Fardiah Oktariani Lubis, and Ema Ema. 2021. "Makna Simbolik Dalam Tradisi Mipit Pare Pada Masyarakat Desa Mekarsari Provinsi Jawa Barat." Jurnal Ilmiah Ilmu Sosial 7
(2): 122–34.
Hafid, Abdul, and Raodah Raodah. 2019. "Makna Simbolik Tradisi Ritual Massorong Lopi-Lopi Oleh Masyarakat Mandar Di Tapango, Kabupaten Polman, Provinsi Sulawesi Barat." Walasuji 10
(1): 33–46.
Marianto, M Dwi. 2017. Art & Life Force in a Quantum Perspective. Scritto Books Publisher.
Marwati, Anton. 2015. "Ungkapan Tradisional Dalam Upacara Adat Perkawinan Masyarakat Bajo Di Pulau Balu Kabupaten Muna Barat." Jurnal Humanika 3 (15):1–12.
Noor Aini, Siti, and Moh. Syafi'. 2019. "Tradisi Mipit Pare Di Kasepuhan Ciptagelar." Jurnal Ilmu-Ilmu Ushuluddin 7 (1).
Sasmita, Pelangi Dienna Deyane. 2022. "Proses Kreatif Siswa Homeschooling Dalam Penciptaan Musik Melalui Pembelajaran Gitar (Studi Kasus: Kelas Gitar Sanggar Regenerasi)." Sorai: Jurnal Pengkajian dan Penciptaan Musik 14 (1): 35–46.
Sukmadinata, Nana Syaodih. 2011. Metode Penelitian Pendidikan. Bandung: PT Remaja Rosdakarya.
Sumardjo, Jakob. 2000. Filsafat Seni, Bandung: Penerbit ITB.
Tengku Luckman Sinar,(1993). Motif Dan Ornament Melayu, Medan: Lembaga Pembinaan Dan Pengembangan Seni Budaya Melayu.
DOI:
https://doi.org/10.33153/sorai.v15i1.4363
Refbacks
There are currently no refbacks.
Copyright (c) 2022 Teguh Gumilar

This work is licensed under a
Creative Commons Attribution-ShareAlike 4.0 International License
.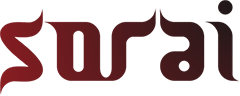 Jurnal Pengkajian dan Penciptaan Musik is indexed by:
ISSN 2407-3938
ISSN 2684-9445 (online)
Published by Institut Seni Indonesia Surakarta (ISI Surakarta)
W: https://jurnal.isi-ska.ac.id/index.php/SOR/index
E: jurnalsorai@gmail.com or sorai@isi-ska.ac.id
This work is licensed under a Creative Commons Attribution 4.0 International License.
View Sorai My Stats