ADAPTASI TEKNIK LINEAR DRUM CHOPS DALAM LAGU YOU ARE GOOD DI SAJIAN LITURGI GBI KELUARGA ALLAH SURAKARTA
Abstract
The research entitled "Adaptation of the Drum Chops Technique in the Song You Are Good in the Liturgical Serving of GBI Keluarga Allah Surakarta" was proposed by raising the assumption that this phenomenon occurs consciously and is related to many things in religious and cultural life in GBI Keluarga Allah Surakarta. There are two problem formulations, namely; 1) Why was gospel music adapted with drum chops technique in liturgical music at GBI Keluarga Allah Surakarta? 2) How was gospel music adapted and drum chops technique adapted to liturgical music at GBI Keluarga Allah Surakarta? and 3) How is the position of gospel music with drum chops technique in worship at GBI Keluarga Allah? The theory of cross-cultural adaptation is used as the basis for the analysis of this research by applying qualitative methods of field research techniques. The results of this study indicate that the GBI Keluarga Allah consciously accepts the gospel flow and uses Contemporary Christian Music (CCM) as the dominant music style because the concept of using liturgical music in GBI Keluarga Allah is a reference to the popular gospel music genre. The adaptation process that occurs in applying the linear drum chops technique is at least three things, namely simplification, mixing, and complicating the game references that are absorbed by the drummer through social media. The adjustment of the drum chops game is considered sufficient to affect the achievement of the desired atmosphere as in the part of the worship service.
Keywords
adaptation, drum chops, liturgical music
References
Gunadi, Royce Permata Putra. "Penggunaan Musik Gospel Dalam Pujian Di GBI Keluarga Allah Widuran Surakarta". Tugas Akhir Program Studi S1 Seni Musik di Institut Seni Indonesia Yogyakarta, 2017.
Boschman, Lamar. "Exploring The Mysteries of Worship"(English: worshipinstitute.com,2005), hal 3
Jackson, Jerma A. "Singing in My Soul Black Gospel Music In Secular Age"(London: Chapel Hill,2004)
King, Roberta R. "Music In The African Church"(Texas: Baylor University Press,2008)
Utami, Lusia Savitri Setyo. "Teori-Teori Adaptasi Antar Budaya" (Jakarta: Fakultas Ilmu Komunikasi Universitas Tarumanagara, 2015)
hal 181
Monroe, Myles, "The Purpose and Power of Praise and worship"(USA: Destiny Image, 2000)
Schaefer, Nancy A. "Popular Music And Society", (England: Routledge, 2012), hal 58-59
Abineno, CH. (dkk). "Gerakan kharistmatik apaitu", (Jakarta:BPK Gunung Mulia, 1985)
Martin, Ralph. "Worship in the Early Church", (London: Marshall, Morgan & Scott, 1964)
Gold, E. "A Study of Gospel Song", (California: University of Southern California, 1978)
DOI:
https://doi.org/10.33153/sorai.v15i1.4481
Refbacks
There are currently no refbacks.
Copyright (c) 2022 Christ Haryanta Person, Bondan Aji Manggala

This work is licensed under a
Creative Commons Attribution-ShareAlike 4.0 International License
.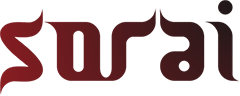 Jurnal Pengkajian dan Penciptaan Musik is indexed by:
ISSN 2407-3938
ISSN 2684-9445 (online)
Published by Institut Seni Indonesia Surakarta (ISI Surakarta)
W: https://jurnal.isi-ska.ac.id/index.php/SOR/index
E: jurnalsorai@gmail.com or sorai@isi-ska.ac.id
This work is licensed under a Creative Commons Attribution 4.0 International License.
View Sorai My Stats