PEMBENTUKAN HABITUS MASYARAKAT SUKU DAYAK BENUAQ PADA RITUAL BELIATN SENTIU DI KESULTANAN KUTAI KARTANEGARA ING MARTADIPURA
Abstract
Beliatn Sentiu is used by the Benuaq Dayak people as a non-medical treatment. This is because, The Beliatn Sentiu process uses offerings and mantra readings (bememang). The purpose of this study is to determine the musical characteristics of one of the music played and the formation of habitus that occurs in the Dayak Benuaq tribe in the Beliatn Sentiu Ritual process in Kutai Ing Martadipura. Research Methods The research methods used are Qualitative. This research also uses the approach of field research methods by Bruno Nettl, namely desk work and field work. Pemeliatn is the dominant agent, while Pengugu, Penu'ung, and Rotatn are the dominating agents. This is because Pemeliatn has a large capital, especially in cultural and social capital. The interaction of these two capitals forms a symbolic capital so that in The Beliatn Sentiu Ritual, the command of the Pemeliatn is always followed by The Pengugu, Penu'ung, and Rotatn. The beliefs of the Dayak Benuaq people are influenced by ancestral spirits and supernatural realms, making habitus constructed in the Beliatn Sentiu Ritual. The Beliatn Sentiu process is believed to be the help of ancestral spirits in healing. This is what makes the Beliatn Sentiu still carried out today.
Keywords
Beliatn Sentiu, Dayak Benuaq, Habitus
References
Harker, Richard, Cheelen Mahar, and Wilkes. Chris, eds. 2009. (Habitus x Modal) + Ranah = Praktik: Pengantar Paling Komprehensif Kepada Pemikiran Pierre Bourdie. Yogyakarta: Jalasutra.
Murni, Sri. 2000. "Beliatn Sentiu: Upacara Pengorbanan Orang Dayak Benuaq." Jakarta.
Nakagawa, Shin. 2000. Musik Dan Kosmos: Sebuah Pengantar Etnomusikologi. Jakarta: Yayasan Obor Indonesia.
Nettl, Bruno. 2012. Teori Dan Metode Dalam Etnomusikologi. Jayapura: Jayapura Center of Music.
Rukajat, Ajat. 2018. Pendekatan Penelitian Kualitatif. Sleman: Deepublish Publisher.
Rukin. 2021. Metode Penelitian Kualitatif Edisi Revisi. Edited by Abdul Rofiq. Surabaya: Jakad Media Publishing.
Siyoto, Sandu, and M. Ali Sodik. 2015. Dasar Metodelogi Penelitian. Yogyakata: Literasi Media Publishing.
Sukanda, Alexander Yan. 2005. Tradisi Musikal Dalam Kebudayaan Dayak. Edited by Paulus Florus. Pontianak: Institut Dayakologi.
Vivian, Yofi Irvan. 2019. Teori Musik Barat 1. Edited by Asril Gunawan. Samarinda: Mulawarman University Press.
———. 2022. "Beliant Sentiu: Ritual Pengobatan Masyarakat Dayak Benuaq." In Warisan Budaya Kalimantan Timur, edited by Satyawati Surya and Asril Gunawan. Surabaya: Cipta Media Nusantara.
———. 2022. Habitus Musikal. Edited by Dimas Rahman Rizqian. Purwokerto: Amerta Media.
Laporan Penelitian/Jurnal Ilmiah:
Ariani, Setya, Chris Asanti, and Purwanti. 2019. "Makna Simbolik Upacara Adat Belian Sentiyu Di Desa Muang, Samarinda." In Seminar Nasional Bahasa Sastra Dan Seni (Sesanti), edited by Kiftiawati, Aris Setyoko, Dian Anggriyani, Nasrullah, and Rizki Wardhana, 419–32. Samarinda: Fakultas Ilmu Budaya, Universitas Mulawarman. https://seminar.fib-unmul.id/prosid.
Atmoko, Tri, Wawan Gunawan, Fransisca Emilia, Mukhlisi, Angga Prayana, and Zainal Arifin. 2016. BUDAYA MASYARAKAT DAYAK BENUAQ DAN POTENSI FLORA HUTAN LEMBONAH. Edited by Suterdja. Samboja: Balai Penelitian Teknologi Konservasi Sumber Daya Alam. https://www.researchgate.net/publication/321039550.
Dewi, Ita Puspita. 2019. "Mitos Gendhing Dalam Upacara Bersih Dusun Dalung Kelurahan Macanan, Kecamatan Kebakkramat, Kabupaten Karanganyar." Sorai: Jurnal Pengkajian Dan Penciptaan Musik 12 (2): 93–104. https://doi.org/10.33153/sorai.v12i2.2836.
Fatmawati, Nur Ika. 2020. "Pierre Bourdieu Dan Konsep Dasar Kekerasan Simbolik." Madani Jurnal Politik Dan Sosial Kemasyarakatan 12 (1): 41–60. https://doi.org/10.52166/madani.v12i1.1899.
Irawati, Eli. 2014. "Makna Simbolik Pertunjukan Kelentang Dalam Upacara Belian Sentiu Suku Dayak Benuaq Desa Tanjung Isuy, Kutai Barat Kalimantan Timur." Jurnal Kajian Seni 01 (01): 60–73. https://doi.org/10.22146/art.5876.
Krisdinanto, Nanang. 2014. "Pierre Bourdieu, Sang Juru Damai." Kanal 2 (2): 274–82. https://doi.org/10.21070/kanal.v2i2.300.
Nessy, Nessy, and Nur Rokhim. 2020. "Upacara Ritual Belient Sentiu Dayak Benuaq Di Kampung Ponak Kecamatan Siluq Ngurai Kabupaten Kutai Barat, Kalimantan Timur." Greget: Jurnal Pengetahuan Dan Penciptaan Tari 18 (2): 157–70. https://doi.org/10.33153/grt.v18i2.2874.
Nur, M, Nirzalin Nirzalin, and Fakhrurrazi Fakhrurrazi. 2020. "Habitus Dan Modal Sosial Dalam Kesuksesan Dan Kegagalan Bisnis." Jurnal Sosiologi USK (Media Pemikiran & Aplikasi) 14 (1): 22–50. https://doi.org/10.24815/jsu.v14i1.17494.
Vivian, Yofi Irvan. 2019a. "Album Kompilasi Sebagai Pembentuk Habitus Musikal Bagi Komunitas Jazz Jogja." Jurnal Kajian Seni 4 (2): 179. https://doi.org/10.22146/jksks.46451.
DOI:
https://doi.org/10.33153/sorai.v15i1.4562
Refbacks
There are currently no refbacks.
Copyright (c) 2022 Yofi Irvan Vivian

This work is licensed under a
Creative Commons Attribution-ShareAlike 4.0 International License
.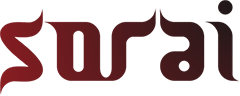 Jurnal Pengkajian dan Penciptaan Musik is indexed by:
ISSN 2407-3938
ISSN 2684-9445 (online)
Published by Institut Seni Indonesia Surakarta (ISI Surakarta)
W: https://jurnal.isi-ska.ac.id/index.php/SOR/index
E: jurnalsorai@gmail.com or sorai@isi-ska.ac.id
This work is licensed under a Creative Commons Attribution 4.0 International License.
View Sorai My Stats