Transmisi Musik Lokal-Tradisional Gondang Oguong oleh Salman Azis
Abstract
Gondang Oguong is a local-traditional music ensemble of the community in the Limo Koto customary area of Kampar Regency. Until now, Gondang Oguong art is still being passed on to the next generation. This study aims to reveal and explain the transmission process of Gondang Oguong by artist Salman Azis, including objects, actors, and transmission mechanisms, using ethnographic methods. Salman Azis carried out the stages of the learning method, which began with efforts to attract children's interest, using close and distant communication patterns, as well as listening and imitating exercises. Transmission is one of the essential aspects of cultural inheritance related to enculturation, internalization, education, and socialization activities. For this reason, this research is expected to support the sustainable practices of local-traditional music as part of the culture.
Keywords
Transmission, Gondang Oguong, ethnic music, Salman Azis
References
Bakan, Michael B. 1999. Music of Death and New Creation: Experiences in the World of Balinese Gamelan Beleganjur. Chicago: University of Chicago Press.
Habibullah, Reizki. 2018. "Maakun Buni Celempong Dalam Kesenian Gondang Oguong: Sebuah Proses Pelarasan Musik Tradisi." Dewa Ruci: Jurnal Pengkajian Dan Penciptaan Seni 13 (1): 21–29.
Irawati, Eli. 2016. "Transmisi Kelentangan Dalam Masyarakat Dayak Benuaq." Resital: Jurnal Seni Pertunjukan (Journal of Performing Arts) 17 (1): 1–18.
Irawati, Eli, Wisma Nugraha, and Timbul Haryono. 2017. "Aspek-Aspek Transmisi Kelentangan Dalam Konteks Ritual Masyarakat Dayak Benuaq Di Kalimantan Timur." Yogyakarta: Universitas Gadjah Mada.
Malloch, S, and C Trevarthen. 2009. Communicative Musicality: Exploring the Basis of Human Companionship. Edited by Stephen Malloch and Colwyn Trevarthen. Communicative Musicality: Exploring the Basis of Human Companionship. New York, NY, US: Oxford University Press.
Pangesti, Yuliana Sri. 2021. "Application of Demonstration and Drill Methods for Music Ensemble Practice in Junior High School Student in The Social Interaction Perspective." Jurnal Seni Musik 10 (1): 5–10. https://journal.unnes.ac.id/sju/index.php/jsm/index.
Shelemay, Kay Kaufman, Gregory F Barz, and Timothy J Cooley. 1997. "The Ethnomusicologist, Ethnographic Method, and the Transmission of Tradition." Shadows in the Field: New Perspectives for Fieldwork in Ethnomusicology, 189–204.
Wildani, Hasbina. 2015. "Kesenian Gondang Gong Pada Masyarakat Kelurahan Kotalama Kecamatan Kunto Darussalam Kabupaten Rokan Hulu." Jom FISIP. Vol. 2.
Yanis, Cendra Putra. 2017. "Estetika Bagaleta Pada Kesenian Gondang Oguong Di Wilayah Adat Limo Koto." KOBA: Jurnal Seni Drama, Tari, Dan Musik 4 (1): 88–97.
Yayo, Oleh, and Sami Francis. 2017. "Transmisi Alat Musik Sasando Sebagai Media Seni Budaya Di Kabupaten Rote Ndao Provinsi Nusa Tenggara Timur," 1–15.
DOI:
https://doi.org/10.33153/sorai.v15i2.4737
Refbacks
There are currently no refbacks.
Copyright (c) 2022 Reizki Habibullah, Sigit Purwanto, Riza Alif Aulia

This work is licensed under a
Creative Commons Attribution-ShareAlike 4.0 International License
.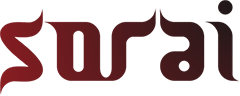 Jurnal Pengkajian dan Penciptaan Musik is indexed by:
ISSN 2407-3938
ISSN 2684-9445 (online)
Published by Institut Seni Indonesia Surakarta (ISI Surakarta)
W: https://jurnal.isi-ska.ac.id/index.php/SOR/index
E: jurnalsorai@gmail.com or sorai@isi-ska.ac.id
This work is licensed under a Creative Commons Attribution 4.0 International License.
View Sorai My Stats