Etnomusikologi Indonesia: Menyoal Representasi, Menemukan Relevansi
Abstract
The discipline of Ethnomusicology in Indonesia still has problems related to issues of representation, relevance and contribution to benefit. This paper will discuss how efforts are being made to realize the discipline of Indonesian Ethnomusicology and offer more relevant paths. The discussion is qualitatively based on a general review of the historical setting of the emergence of representation issues in the Ethnomusicology discipline, considering the urgency of the representation issue in the context of Ethnomusicology in Indonesia and trying to read the Indonesian context to be able to offer a more relevant style of discipline. Questioning representation is an important matter in the discipline of Ethnomusicology in Indonesia, but there is work that needs to be done more hastily. Designing scientific disciplines that can help answer socio-political and cultural issues, such as issues of tolerance, radicalism, conflicts between groups, issues of ecology, economy and culture itself will be more able to make ethnomusicology more beneficial.
Keywords
Ethnomusicology, representation, relevance, benefits.
References
Ahmed, Akbar S. dan Cris N. Shore. 1995 The Future of Anthropology. London dan New York: Athlone.
Clifford, James dan George E. Marcus. 1986 Writing Culture: The Poetics and Politics of Elmography. Berkeley, Los Angeles, London: University of California Press.
Hastanto, Sri. 1985 "The Concept of Pathet in Central Javanese Gamelan Music. Tesis untuk gelar Ph.D: Tidak diterbitkan,
Hood, Mantle. 1977 The Nuclear Theme as a Determinant of Pathet in Javanese Music. New York: De Capo Press
Kunst, Jaap. 1973 Music in Java, Netherlands: The Hague Martinus Nijhoff.
Keesing, Roger M. 1994 "Theories of Culture Revisited", dalam Robert Borofsky, (ed.). Assesing Cultural Anthropology. New York: Mc Graw- Hill, Inc, hal. 301-312.
Marcus, George E. dan Michael M. J. Fischer. 1986 Anthropology as Cultural Critique. Chicago dan London: University of Chicago Press.
The O'Sullivan, Tim dkk. 1994 Key Concepts in Communication and Cultural Stunfis London dan New York: Routledge
Perlman, Marc. 1993 "Unplayed Melody: Music Theory in Post-colonial Java. Disertast Tidak diterbitkan.
Schechner, Richard. 1993 "Wayang Kulit in the Colonial Margin" dalam Richard Schechner, (ed.). The Future of Ritual. London, New York: Routledge, hal. 184-227,
Schrag, Calvin O. 1980 Radical reflection. Indiana: Purdue University Press. Sumarsam 1992 Historical Context and Theories of Javanese Music. Desertasi Tidak diterbitkan.
Suharsoyo. 2000 "Teater Tradisional di Sleman, Yogyakarta: Jenis dan Persebarannya" dalam Ketika Orang Jausa Nyeni (ed: Heddy Shri Ahimsa Putra). Yogyakarta: Galang Press.
Trouillot, Michel-Rolph 1991 "Anthropology and the Savage Slot: The Poetics and Politics of Otherness", dalam Richard G. Fox, (ed.) Recapturing Anthropology. New Mexico: School of American Research Press, hal. 17-44.
DOI:
https://doi.org/10.33153/sorai.v15i2.4874
Refbacks
There are currently no refbacks.
Copyright (c) 2022 Budi Setiyono

This work is licensed under a
Creative Commons Attribution-ShareAlike 4.0 International License
.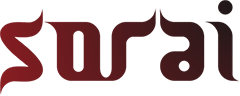 Jurnal Pengkajian dan Penciptaan Musik is indexed by:
ISSN 2407-3938
ISSN 2684-9445 (online)
Published by Institut Seni Indonesia Surakarta (ISI Surakarta)
W: https://jurnal.isi-ska.ac.id/index.php/SOR/index
E: jurnalsorai@gmail.com or sorai@isi-ska.ac.id
This work is licensed under a Creative Commons Attribution 4.0 International License.
View Sorai My Stats