KONSTRUKSI MEDIA
Abstract
Media institutions were never really neutral. They keep partisanship and ideology stand on each. Media also never really according to the broadcast media producers. Media has the power to menyempal and interpreted differently by the audience. Even so media or media agency always tries to frame (framing) of their products, constructing reality. The media, especially news, are often regarded as a representation of reality. By using the framing analysis terkuaklah construction of reality that media have tried to build on the audience and the resistance, such as what might be done spectators.
Keywords: media, construction, framing analysis, reality.
References
Barker, Chris (2005) Cultural
Studies; Teori dan Praktik
(terj. Tim KUNCI Cultural
Studies Center), Bentang,
Yogyakarta.
Eriyanto (2002) Analisis Framing,
LkiS, Yogyakarta.
Hikmat Budiman (2002) Lubang
Hitam Kebudayaan, Penerbit Kanisius, Yogyakarta.
Siebert, F., Peterson, T., &
Schramm, W. (1956) Four
theories of the press: The
authoritarian, libertarian,
social responsibility, and
Soviet communist concepts of
what the press should be and
do, University of Illinois,
Urbana.
Strinati, Dominic (2004) Popular
Culture; Pengantar Menuju
Budaya Populer (Terj. Abdul
Mukhid), PT Bentang
Pustaka, Yogyakarta.
DOI:
https://doi.org/10.33153/bri.v7i1.1587
Refbacks
There are currently no refbacks.
Copyright (c) 2016 Albertus Rusputranto Ponco Anggoro
This work is licensed under a
Creative Commons Attribution 4.0 International License
.
Brikolase has been Indexed by :









Brikolase Impact Factor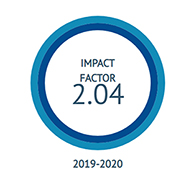 Brikolase: Jurnal Kajian Teori, Praktik dan Wacana Seni Budaya Rupa
ISSN 2087-0795 (print) | 2622-0652 (online)
Published by  Institut Seni Indonesia Surakarta
W : https://jurnal.isi-ska.ac.id/index.php/brikolase/index
E : brikolase@isi.ska.ac.id