KEBERADAAN KERAJINAN LOGAM DI TUMANG CEPOGO BOYOLALI
Abstract
ABSTRACT
Metal Crafts in Tumang, Cepogo, Boyolali, is one of the nation's cultural assets that has been passed down through generations from generation to generation, which is still occupied by the majority of Tumang people. The tradition of making products in Tumang metal handicrafts has undergone significant changes, where from the beginning of its establishment until before the 1960s, the results of products oriented to household items, then in the early 1970s until now have experienced object-oriented product changes ornamental.
Factors that cause cultural change through new products include: internal and external factors, impulses and direction of the process of change (innovation), as well as various phenomena of socio-cultural change. Internal factors are driven by the creativity of metal craft makers, while external factors are triggered by scholars, artists, or other innovation figures.
Changes in Tumang metal handicraft products have implications for the community, marked by a professional division of labor and the establishment of new institutions. The existence of metal crafts in Tumang, as an art product in society is still accepted in accordance with the development and changes in civilization of its supporting society.
 
Keywords: crafts, metals, Tumang, changes and products
References
DAFTAR PUSTAKA
Durignand, Jean, 2009, Sosiologi
Seni, Terj: Yupi Sundari dkk,
Bandung: Sunan Ambu STSI
Press.
Guntur, 2000, "Keramik Kasongan
dan Desain Baru: Kontinui
tas dan Perubahannya,†Te
sis UGM Yogyakarta.
Kontjaraningrat, 1974, Kebudaya
an, mentalitet, dan pem
bangunan, Jakarta: Grame
dia.
--------------------, 1990, Pengantar
Ilmu Antropologi Jakarta: PT
Rinekasipta.
Kuntadi Wasi Darmojo, 2002 ,
"Keberadaan Kriya logan di
Tumang, Boyolali†Surakarta,
Skripsi STSI Surakarta.
Lury Celia, 1980, Budaya Konsumen, Terj : Hasti T.
Champ-ion, Jakarta: Yayasan
Obor In- donesia.
Mahendra Wijaya, 2001, Prospek
Industrialisasi Pedesaan,
Su-rakarta : Yayasan Cakra.
Soerjono Soekanto, 1990, Sosio
logi, Suatu Pengantar, Jakar
ta :Raja Grafinda Persada.
Sumadi, 1991, "Identifikasi Teknik
kriya Produksi Tumang, Bo
yolali, Surakarta: STSI Sura
karta.
Sumardjo, Jakob, 2000, Filsafat
Seni, Bandung: ITB Pres.
Suparno, Slamet. T, 2008, "Seni
Sebagai Produk Masyara
kat ataukah Masyarakat Se
bagai Produk Seniâ€, Makalah
Pidato Pengukuhan Jabatan
Guru Besar dalam Bidang
Ilmu Sosiologi Seni, Rapat
Senat Terbuka ISI Surakarta.
Wolf Janiet, Second 1993, The
Sosial Production of Art,
Washington Square,New
York, University Press.
Daftar Nara Sumber:
Parno Suwito (75 th), Soetanto (68
th), Supriharyanto (67 th), Suharto
(69 th) , Susanto (35 th), Supriyadi
(55 th) dan para perajin logam di
Tumang, Cepogo, Boyolali.
DOI:
https://doi.org/10.33153/bri.v10i1.2173
Refbacks
There are currently no refbacks.
Copyright (c) 2018 Kuntadi Wasi Darmojo
This work is licensed under a
Creative Commons Attribution 4.0 International License
.
Brikolase has been Indexed by :









Brikolase Index Copernicus Value (ICV) for 2019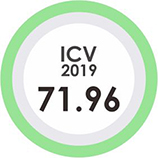 Brikolase: Jurnal Kajian Teori, Praktik dan Wacana Seni Budaya Rupa
ISSN 2087-0795 (print) | 2622-0652 (online)
Published by  Institut Seni Indonesia Surakarta
W : https://jurnal.isi-ska.ac.id/index.php/brikolase/index
E : brikolase@isi.ska.ac.id