ABSTRAKSI FIGUR PUNOKAWANDENGAN TEKNIK STENLING (Menggabungkan Teknik StencilDan Teknik Marbling)
Abstract
ABSTRACT
Creation of Mono PrintGraphic Art Work with Abstraction of Punokawan Figure Use STENLING Technique (Combining Stencil Technique and Marbling Technique), based on opportunities related to creativity and experimentation in graphic arts that have two-dimensional printing art character. One of them is creating mono print graphic artwork with the process of combining stencil techniques and marbling techniques. The purpose of this creation is to open opportunities as wide as possible regarding creativity in graphic art works that have been seen as having occupied the position of the second art in fine arts after painting. The method applied in the creation of this work is the method of experimentation which is the incorporation of stencil techniques and marbling techniques. The creation of monoprint graphic artwork by combining these two techniques produces monoprint graphic artwork with visuals in the form of Punokawan figure characters abstraction. It is hoped that the results of the creation of this work can be one of the innovations in graphic art both in technical and form forms so that it can elevate the prestige of the graphic artwork itself.
Keywords: monoprint, combined stencil & marbling
References
DAFTAR PUSTAKA
Diane Vogel Maurer with Paul
Maurer, MARBLING, A
Complete Guide to Creating
Beautiful Patterned Papers and
Fabrics, 1994 by Michael
Friedman Publishing Group,
Inc. New York.
Bing Bedjo Tanudjaja, Punaka
wan Sebagai Media Komuni
kasi Visual, Yogyakarta, Ane
ka Ilmu, 1999.
Eksperimentasi Penciptaan Bentuk
Abstraksi Alam Dalam Karya
Seni Lukis Dengan Mengeks
plorasi Mixed Media Terutama
Reaksi Kimia Antara Cat
Minyak dan Berbagai Medium
nya Di Atas Air, Pe-rumusan
Eksperimentasi Drs. IGN
Nurata, oleh Much Sofwan Zar
kasi, pada Program Pengem
bangan Ilmu Budaya ISI Sura
karta, No. 2225/D/T/2007.
Herry Lisbijanto, Wayang, Yogya
karta, Graha Ilmu, 2013
Much. Sofwan Zarkasi, 2007,
Figur Wayang Purwa dan
Wayang Wong sebagai
Sumber Ide Penciptaan Karya
Seni Grafis dengan Teknik
Komputer, Laporan penelitian
DIPA ISI Surakarta 2007.
Much. Sofwan Zarkasi, 2008,
Studi Penciptaan Karya Seni
Grafis dengan Teknik Hot Print
di Aatas Kaca, Laporan
penelitian DIPA ISI Surakarta
Rohidi, T. R. (2000), Kesenian
dalam Pendekatan Kebudaya -
an, Bandung, STSI press,
,19-20,
Setengah Abad Seni Grafis
Indonesia, Jakarta, KPG (ke
pustakaan Populer Gramedia)
dan Bentara Budaya, 2000
Sutopo, HB. (1996), Penelitian
Kualitatif ( Sebuah Pendekatan
Interpretatif Bagi Pengkajian
Proses dan Makna Hubungan
antar Subjektif), Surakarta,
Universitas Sebelas Maret
(UNS) Press.
Humar, Sahman, 1993,â€Mengenali Dunia Seni Rupaâ€, IKIP
Semarang Press.
Walker,John ,1976, "Glossary Of
Art, Architecture and Design
Since 1945â€, Clive Bingley
London & Linnet Books
Hamden.Conn
Wartono, Teguh, 1988, "Mengenal
Wayang dan Asal-Usulnya (Me
yang)â€, Surakarta:Tiga Serang
kai.
Sumber Lain
Eric ""SUMINAGASHI†Teknik
Melukis Diatas Air†dalam http://jcul.com/suminagashi-teknikmelukis-diatas-air/diunduh oleh
zarkasi, hari Sabtu 19 Agustus
jam 11.00 WIB
http://arti-definisipengertian.info/pengertian-stensil/,
oleh zarkasi, hari Sabtu 19 Agustus
jam 11.05 WIB
Yokimirantiyo " Mengenal Karakter
Tokoh Punakawan†dalam
http://yokimirantiyo.blogspot.co.id/2
/01/mengenal-karakter-tokohpunakawan.html diunduh oleh
zarkasi, hari Sabtu 19 Agustus
jam 11.05 WIB
Narasumber
Theresia Agustina Sitompul, M.Sn.
: Seniman Grafis, yang tergabung
dengan studio Minggiran Yogya
karta, dan staf pengajar seni grafis
di Prodi seni Murni ISI Surakarta
Alexander Nawangseto Mahendra
pati, M.Sn. : Seniman Grafis, yang
tergabung dengan studio Minggiran
Yogyakarta, dan staf pengajar seni
grafis di Prodi seni Murni ISI
Surakarta
Deni Rahman, M.Sn : Seniman
Grafis, yang tergabung dengan
studio Minggiran Yogyakarta, dan
staf pengajar seni grafis di Prodi
seni Murni ISI Surakarta
DOI:
https://doi.org/10.33153/bri.v10i1.2174
Refbacks
There are currently no refbacks.
Copyright (c) 2018 Much. Sofwan Zarkasi, S., Sukirno
This work is licensed under a
Creative Commons Attribution 4.0 International License
.
Brikolase has been Indexed by :









Brikolase Impact Factor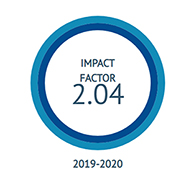 Brikolase: Jurnal Kajian Teori, Praktik dan Wacana Seni Budaya Rupa
ISSN 2087-0795 (print) | 2622-0652 (online)
Published by  Institut Seni Indonesia Surakarta
W : https://jurnal.isi-ska.ac.id/index.php/brikolase/index
E : brikolase@isi.ska.ac.id