PEMANFAATAN KOLASE DENGAN MEDIA KERTAS DAN PLASTIK BEKAS DALAM KARYA MONOPRINT
Abstract
The use of used plastic and used paper to produce an alternative in the use of media in the process of visual processing specifically graphic artwork, this step is one of the efforts to save the environment with the help of art. By utilizing used goods, mostly used paper, plastic will not directly reduce the damage caused by plastic and paper materials. Paper and plastic are explored as sustainable media, while graphic art works are not only an aesthetic realm, but seniors as a way to provide awareness and care will discuss the environment. This creation uses monoprint and collage techniques as techniques for exploration and ideas in the art process.
Keywords
Monoprint, Graphic Art, Fine Arts, Paper, Plastic Waste.
References
DAFTAR PUSTAKA
Buku :
KBBI (Kamus Besar Bahasa Indonesia). (2005). Jakarta: PT (Persero) penerbitan dan percetakan.
Marianto, M. Dwi. 2011. Menempa
Quanta Mengurai Seni. Yogyakarta:
Badan PenerbitISI Yogyakarta.
Marianto, M. Dwi. 2002. Seni Kritik Seni. Yogyakarta: Yayasan Bentang Budaya
Mike Susanto. 2012. Diksi Rupa,
Yogyakarta; PT. Dictiart.
Sigit Purnomo Adi. 2017. Perkembangan Seni Urban di Surakarta. Surakarta : UNS Pers.
Sumardjo, Jakob. 2000. Filsafat Seni. Bandung: Institut Teknologi Bandung
Web :
http://Tirto.id/Industri Plastik dan Ekonomi Sirkular.html, akses 19.10.2019)
https://outoftheboxindonesia.wordpress.com/2010/04/04/monoprint-in-between-stream-jakarta-art-district/
http://www.nu.or.id/post/read/99721/lpbinu-sebut-indonesia-darurat-sampah-plastik
https://kabartani.com/mengolah-limbah-kertas-menjadi-media-tanam-pengganti-tanah.html.
DOI:
https://doi.org/10.33153/brikolase.v11i1.2668
Refbacks
There are currently no refbacks.
Copyright (c) 2019 sigit purnomo adi, I Gusti Ngurah Tri Marutama
This work is licensed under a
Creative Commons Attribution 4.0 International License
.
Brikolase has been Indexed by :









Brikolase Index Copernicus Value (ICV) for 2019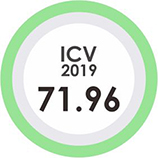 Brikolase: Jurnal Kajian Teori, Praktik dan Wacana Seni Budaya Rupa
ISSN 2087-0795 (print) | 2622-0652 (online)
Published by  Institut Seni Indonesia Surakarta
W : https://jurnal.isi-ska.ac.id/index.php/brikolase/index
E : brikolase@isi.ska.ac.id