STUDI EKSPLORASI BIOMORFIK SEBAGAI IDE DASAR DALAM PENCIPTAAN KARYA SENI RUPA TIGA DIMENSI
Abstract
Art is making quality work that can be enjoyed by others. The stages of making art are determined by ideas, ideas and being able to reconstruct into valuable works of art. One way to get ideas, ideas is to make observations. One object that can be used as observation is Ameba. Joan Miro and Santiago Calatrava are among the artists whose works are inspired by Amoeba or biomorphics. The purpose of this study is to find out how far artists explore and produce high-value works with Amoeba or biomorphics as the basic ideas in making art.
Keywords
visual arts, biomorphism
References
Adamowicz, E., 2014. Joan Miro´'s Black and Red Series: a political reading. Journal of Iberian and Latin American Studies. 20(3), pp.233–241
Agkathidis, A. 2015. Generative Design Methods: Implementing computational techniques in undergraduate architectural education', Proceedings of eCAADe 2015, Vienna, pp 47-55
Imani, M., 2017. Bio-Inspired Design Approach Analysis: A Case Study of Antoni Gaudi and Santiago Calatrava. World Academy of Science, Engineering and Technology International Journal of Architectural and Environmental Engineering. 11(8), pp.1152-1162
McQuaid, M., 1993. Santiago Calatrava: Structure and Expression. New York : Department of Architecture and Design, The Museum of Modern Art
Orman, B., 2013. Art Nouveau & Gaudí: The Way of Nature. JCCC Honors Journal, 4 (1), Art. 2, pp.1-12
Peters, O. R., & Victor, M., 2016. Aesthetics Of Structural Functionalism: A Casestudy Of Santiago Calatrava's Architectural Designs. European International Journal of Science and Technology. 5(7), pp.94-103
Sulastianto, H., 2000. Surealisme : Dunia Khayal dan Otomatisme. Bandung : Institut Teknologi Bandung.
DOI:
https://doi.org/10.33153/brikolase.v11i1.2677
Refbacks
There are currently no refbacks.
Copyright (c) 2019 Narsen Afatara, Nadia Sigi Prameswari
This work is licensed under a
Creative Commons Attribution 4.0 International License
.
Brikolase has been Indexed by :









Brikolase Impact Factor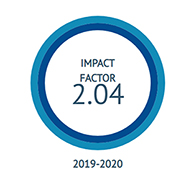 Brikolase: Jurnal Kajian Teori, Praktik dan Wacana Seni Budaya Rupa
ISSN 2087-0795 (print) | 2622-0652 (online)
Published by  Institut Seni Indonesia Surakarta
W : https://jurnal.isi-ska.ac.id/index.php/brikolase/index
E : brikolase@isi.ska.ac.id