Representasi Tubuh Perempuan Dalam Performance Art Karya Melati Suryadarmo
Abstract
This article addresses the question of focus related to the struggle for identity (body) of women in the new field called contemporary art, espe-cially in the work of performance art mance. With the consideration that performance art is one of the genre in contemporary art instruction to made deconstruction modern art (fine art) by the road doing demate-rialitation art.
By using the body as a medium, the presence of the body in performance art became highly political. Espe-cially the work of performance artist (performer) named Melati Suryadar-mo. Electoral Budget Suryadarmo, because she's a performance artist- international standard and works much voiced about gender, espe-cially on issues of women's bodies in social reality.
Works analyzed using Suryadarmo Budget semio when, in particular the "rhetoric of the image of" Roland Barthes. This analysis aimed to reveal mo-ivation, there are political motivations behind the creation pro-cess works and Suryadarmo's pro-cces representation activity. What myth and ideology to build what was taken by Melati Suryadarmo.
Keywords:Â Performance Art,Gender equality, representation of women's body, and Melati Suryadarmo
DOI:
https://doi.org/10.33153/bri.v2i1.275
Refbacks
There are currently no refbacks.
Copyright (c) 2016 Satriana Didiek Isnanta
This work is licensed under a
Creative Commons Attribution 4.0 International License
.
Brikolase has been Indexed by :









Brikolase Impact Factor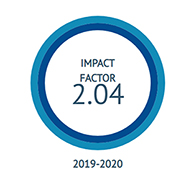 Brikolase: Jurnal Kajian Teori, Praktik dan Wacana Seni Budaya Rupa
ISSN 2087-0795 (print) | 2622-0652 (online)
Published by  Institut Seni Indonesia Surakarta
W : https://jurnal.isi-ska.ac.id/index.php/brikolase/index
E : brikolase@isi.ska.ac.id