Studi Penciptaan Game Komputer Pembelajaran Perbendaharaan Kata Budaya
Abstract
Mastery of multimedia applications, content, and aesthetics is an integral Trichotomy in the design of inter-active learning games. All three must function in proportion if a developer of multimedia applications to achieve optimal results in education. In this study the learning game was created by local cultural vocabulary. The work is the result of a combination of educational content of local culture and aesthetics of multimedia.
The work of "game culture" not only offers information about culture, but further, this work aims to provide learning using a humanistic ap-proach. Lessons are presented in the form of multimedia games and animations intended to be a beauty to the learner to display the difference to the lesson as usual.

Key words: games, animation, local culture
DOI:
https://doi.org/10.33153/bri.v2i1.285
Refbacks
There are currently no refbacks.
Copyright (c) 2016 Anung Rachman
This work is licensed under a
Creative Commons Attribution 4.0 International License
.
Brikolase has been Indexed by :









Brikolase Impact Factor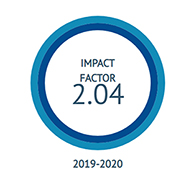 Brikolase: Jurnal Kajian Teori, Praktik dan Wacana Seni Budaya Rupa
ISSN 2087-0795 (print) | 2622-0652 (online)
Published by  Institut Seni Indonesia Surakarta
W : https://jurnal.isi-ska.ac.id/index.php/brikolase/index
E : brikolase@isi.ska.ac.id