CETAK TELAPAK TANGAN SEBAGAI STRATEGI KREATIF PENCIPTAAN KARYA SENI RUPA POTRET TOKOH WAYANG
Abstract
Artistic research which took the title of Printing the Palm as a Creative Strategy in the Creation of Portrait of Wayang Figure, in 2019 by Much. Sofwan Zarkasi and Bening Tri Suwasono, based on the existing opportunities related to creativity and experimentation in fine art that utilizes print printing techniques. One of them is creating mono print graphic art with primitive printing process utilizing the palm of the hand, to bring up images of wayang figures on the surface of canvas or paper. So this research aims to open up opportunities as wide as possible related to creativity in print art print. The method applied in artistic research in the form of the creation of this work is the creation method of L.H. Chapman who divided the three stages in the process of creation, namely 1) Finding Ideas, 2) Perfecting, developing and consolidating initial ideas, 3) visualization of the media. Experimentation in this creation process is the technique of printing the palm of the hand on the surface of the canvas or paper, the result of which is a monoprint of graphic artwork in the form of a picture that has a unique character, namely the appearance of a handprint shape in which there is a portrait picture of a puppet character.
It is hoped that the Printing of Palm as a Creative Strategy for the Creation of a Portrait of Puppet Art which has a dimension of tradition can provide a diversity of innovations, both techniques and forms, in the development of visual arts, especially printing.
Abstrak
Penelitian artistik yang mengambil judul Cetak Telapak Tangan Sebagai Strategi Kreatif Penciptaan Karya Seni Rupa Potret Tokoh Wayang, tahun 2019 oleh Much. Sofwan Zarkasi dan Bening Tri Suwasono ini, didasari adanya peluang yang ada terkait kreatifitas dan eksperimentasi pada karya seni rupa yang memanfaatkan teknik cetak mencetak. Salah satunya adalah menciptakan karya seni grafis mono print dengan proses cetak primitive memanfaatkan telapak tangan, untuk memunculkan gambar tokoh wayang pada permukaan kanvas atau kertas. Maka penelitian ini bertujuan untuk membuka peluang selebar-lebarnya terkait kreatifitas pada karya seni rupa cetak mencetak.Metode yang diterapkan dalam penelitian artistik berupa penciptaan karya ini adalah metode penciptaan dari L.H. Chapman yang membagi tiga tahapan dalam proses penciptaan, yaitu 1) Menemukan Gagasan, 2) Menyempurnakan, mengembangkan dan memantapkan gagasan awal, 3) visualisasi pada media. Eksperimentasi pada proses penciptaan ini adalah teknik cetak telapak tangan pada permukaan kanvas atau kertas, yang hasilnya adalah karya seni garfis monoprint berupa cetakan gambar yang memiliki karakter unik yaitu munculnya bentuk cetakan tangan yang di dalamnya terdapat gambar potret tokoh wayang.
Diharapkan Cetak Telapak Tangan Sebagai Strategi Kreatif Penciptaan Karya Seni Rupa Potret Tokoh Wayang yang berdimensi tradisi ini bisa memberi keragaman inovasi baik teknik maupun bentuk pada perkembangan karya seni rupa terutama seni cetak mencetak
Keywords
Print, Palm, Hand, Feet, Fine Art.
References
Agus Ahmadi, 2014, Kriya Wayang Kulit Purwa Gaya Surakarta, Identifikasi Pola, Aneka Tatahan dan Sunggingannya, cetakan 1, ISI Surakarta Press.
Agus Ahmadi, 1988, "Mengenal Wayang dan Asal-Usulnya (Meyang)", Surakarta:Tiga Serangkai.
Bernadeta Retno Muninggar 2014, , pada tahun 2014 yang berjudul "Peningkatan Kreativitas Melalui Kegiatan Mencetak Pada Kelompok B Di Tk Pertiwi Caturharjo Ngaglik, Caturharjo, Sleman" Skripsi, Universitas Negeri Yogyakarta
Humar, Sahman, 1993,"Mengenali Dunia Seni Rupa", IKIP Semarang Press.
Much. Sofwan Zarkasi, 2007, Figur Wayang Purwa dan Wayang Wong sebagai Sumber Ide Penciptaan Karya Seni Grafis dengan Teknik Komputer, Laporan penelitian DIPA ISI Surakarta 2007.
Much. Sofwan Zarkasi, 2007, Studi Penciptaan Karya Seni Grafis dengan Teknik Hot Print di Aatas Kaca, Laporan penelitian DIPA ISI Surakarta 2008
R.M. Sulardi, 1953, Gambar Prinjening Ringgit Purwa, Balai Pustaka, Kementrian P P dan K. Surakarta
Setengah Abad Seni Grafis Indonesia, Jakarta, KPG (kepustakaan Populer Gramedia) dan Bentara Budaya, 2000
Sutopo, HB. (1996), Penelitian Kualitatif ( Sebuah Pendekatan Interpretatif Bagi Pengkajian Proses dan Makna Hubungan antar Subjektif), Surakarta, Universitas Sebelas Maret (UNS) Press.
Sumber Lain
Teguhrahardjo"Dasamuko," unduh oleh zarkasi 2019 dalam http://teguhrahardjo. blogspot.com/2010/0 5/dasamuka-prabu-dasamuka-dalam.html
DOI:
https://doi.org/10.33153/brikolase.v12i1.3305
Refbacks
There are currently no refbacks.
Copyright (c) 2020 Much. Sofwan Zarkasi, Bening Tri Suwasono
This work is licensed under a
Creative Commons Attribution 4.0 International License
.
Brikolase has been Indexed by :









Brikolase Index Copernicus Value (ICV) for 2019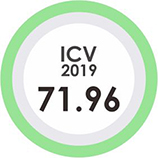 Brikolase: Jurnal Kajian Teori, Praktik dan Wacana Seni Budaya Rupa
ISSN 2087-0795 (print) | 2622-0652 (online)
Published by  Institut Seni Indonesia Surakarta
W : https://jurnal.isi-ska.ac.id/index.php/brikolase/index
E : brikolase@isi.ska.ac.id