PENCIPTAAN KARYA CETAK TINGGI DENGAN MIXED MEDIA SEBAGAI UPAYA MENCIPTAKAN INOVASI DAN KREASI BERBASIS TRADISI JAWA
Abstract
Relief print is one of the techniques in graphic arts. The process of making a relief print is considered easy because it uses simple tools and materials, so that the artwork produced from this relief printing process is considered less creative and innovative. Conventional printmaking rules have predefined indicators. This creation research aims to produce novelty in graphic arts based on the concept of Javanese tradition. The method used is a mix of methods, namely the artistic creation process method: experimentation, reflection and creation of works. The creation of high-level printed artworks is made with a mix of media on the basis of Javanese tradition visually, so it is hoped that these works of art will be able to compete in the international world. The results of this creation research have innovations and creations in the form of contemporary art works extracted from Javanese traditional art.
Keywords
relief print, art work, mixed media, novelthy, graphic arts.
References
Achmad, Sri Wintala. 2019. Sejarah Agama Jawa Menelusuri Kejawen Sebagai Subkultur Agama Jawa. Yogyakarta: Araska.
Adi, Sigit Purnomo. 2017. Perkembangan Seni Urban Di Surakarta. Surakarta: UNS Press.
———. 2019. "Pemanfaatan Kolase Dengan Media Kertas Dan Plastik Bekas Dalam Karya Monoprint Yang Ramah Lingkungan." Brikolase : Jurnal Kajian Teori, Praktik Dan Wacana Seni Budaya Rupa 11 (1): 70–75. https://doi.org/10.33153/brikolase.v11i1.2668.
———. 2020a. Cetak Tinggi Dan Pengaplikasiaanya. Surakarta: UNS Press.
———. 2020b. "PEMANFAATAN MEDIA PLEXIGLAS" V (1): 22–27.
Dharsono. 2016. Kreasi Artistik Perjumpaan Tradisi Modern Dalam Paradigma Kekaryaan Seni. Karanganyar: Citra Sains.
Khakim Indy G. 2007. Mutiara Kearifan Jawa. Blora: Pustaka Kaona.
Luzar, Laura Christina. 2011. "MELALUI TEKNIK CUKIL HASIL DAN PEMBAHASAN Pengertian Seni Cetak Tinggi." Humaniora 2 (9): 300–310. https://media.neliti.com/media/publications/167264-ID-karya-seni-grafis-yang-menarik-dan-kreat.pdf.
Marianto, M D. 2019. Seni & Daya Hidup Dalam Perspektif Quantum. Yogyakarta: Scritto Books dan BP ISI Yogyakarta.
Marianto, MD. 2017. Art & Life Force In A Quantum Perspective. Yogyakarta: Scritto Books.
Rahardian, Ema, and Ema Rahardian. 2018. "MENILIK CARA PANDANG MASYARAKAT JAWA TENTANG EMOSI MELALUI METAFORA." Kandai. https://doi.org/10.26499/jk.v14i1.428.
Rohidi, Tjetjep Rohendi, and Setiawan Sabana. 2015. "Seni Grafis Sebagai Ekspresi Budaya Dan Jejak Teraannya Dalam Kancah Seni Rupa Dan Pendidikan Seni Di Indonesia." Imajinasi IX (2): 79–88. https://journal.unnes.ac.id/nju/index.php/imajinasi/issue/view/702.
Seni Rupa, Jurusan, Fakultas Bahasa dan Seni, Fera Ratyaningrum, and MPd Jurusan Seni Rupa. 2020. "AKSARA JAWA SEBAGAI SUMBER IDE PENCIPTAAN KARYA SENI BATIK Dimas Reza Lukmansyah." Jurnal Seni Rupa. Vol. 08.
Susanto, M. 2011. "Diksi Rupa: Kumpulan Istilah Dan Gerakan Seni Rupa," undefined-undefined.
Suseno, Bayu Aji. 2014. "Eksistensi Seni Grafis Monoprint Dalam Kesenirupaan Yogyakarta." Journal of Urban Society's Arts 1 (2): 110–20. https://doi.org/10.24821/jousa.v1i2.792.
Syakir, Syakir. 2015. "Ragam Teknik Dan Kreasi Sederhana Dalam Seni Grafis Cetak Tinggi." Imajinasi IX (2): 153–66. https://journal.unnes.ac.id/nju/index.php/imajinasi/article/view/8849.
DOI:
https://doi.org/10.33153/brikolase.v13i1.3570
Refbacks
There are currently no refbacks.
Copyright (c) 2021 sigit purnomo adi
This work is licensed under a
Creative Commons Attribution 4.0 International License
.
Brikolase has been Indexed by :









Brikolase Index Copernicus Value (ICV) for 2019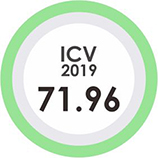 Brikolase: Jurnal Kajian Teori, Praktik dan Wacana Seni Budaya Rupa
ISSN 2087-0795 (print) | 2622-0652 (online)
Published by  Institut Seni Indonesia Surakarta
W : https://jurnal.isi-ska.ac.id/index.php/brikolase/index
E : brikolase@isi.ska.ac.id