Komunitas Airbrush Indonesia Dalam Rana Seni Rupa
Abstract
Indonesia Airbrush community was founded in 2007 by MG. Pringgotono, an airbrush artist from Jakarta. Members that are joining this community came from different places in Indonesia such as Jakarta, Yogyakarta, Bandung, Lampung, Palembang, Solo, Tanggerang, Tuban, Serang, Bekasi, Pematang Siantar, Ngawi, Bali, Kediri, Bangka Belitung and many more. This community was build as a reaction to respond the influence of commercial industry on airbrush developmental image branding by making a change and expanding to the realm of visual art. Their vision and mission is to support the Indonesian airbrush artists, mapping, and collecting data and archive of Indonesian airbrush development by providing information and developing Indonesian airbrusher as a preparation for the creative era. Some of their program is to hold a workshop, an airbrush art exhibition, compiling Indonesian airbrush art work catalogues, held an Indonesian airbrush artist meeting gathering, arranging an airbrush competition and operating  an airbrush website which is Airbrush Indonesia websites.
 Keyword: Airbrush, Indonesia, Community and Visual Art
DOI:
https://doi.org/10.33153/bri.v4i2.359
Refbacks
There are currently no refbacks.
Copyright (c) 2016 Dina Lestari
This work is licensed under a
Creative Commons Attribution 4.0 International License
.
Brikolase has been Indexed by :









Brikolase Impact Factor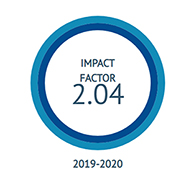 Brikolase: Jurnal Kajian Teori, Praktik dan Wacana Seni Budaya Rupa
ISSN 2087-0795 (print) | 2622-0652 (online)
Published by  Institut Seni Indonesia Surakarta
W : https://jurnal.isi-ska.ac.id/index.php/brikolase/index
E : brikolase@isi.ska.ac.id