REVISITING RACIAL POTRAYAL IN THE AMERICAN POPULAR FILM
Abstract
This article examines the ways in which race has played out in American popular film, from early silent films to recent films.  Even though film, especially cartoon, often perceived as merely entertainment, it is not free from racial biases. Ranging from D.W. Griffith's Birth of a Nation to James Cameron's True Lies to Ron Clement's Aladdin to Scott Derrickson's Doctor Strange, Hollywood cinema has been feeding not only American audiences but also non-American audiences bias stereotypical portrayal of people of color and their culture. This study will discuss how is race constructed, countered, and accommodated in such films, and problematized these types of films in relation to racial tension in the US nowadays.
Keywords
Hollywood cinema, Racial bias, POC in movies
References
Bernardi, Daniel. 2009, Filming difference: Actors, Directors, Producers and Writers on Gender, Race and Sexuality in Film, Austin, TX: University of Texas Press
_____________. 1996, the Birth of Whiteness: Race and the Emergence of United States Cinema, New Brunswick: Rutgers University Press
Brady, Ben and Lance Lee. 1988, The Understructure of writing for TV and Film, Austin, Tx: University of Texas Press
Denzin, Norman. 2002, Reading Race: Hollywood and The Cinema of Racial Violence, London; Thousand Oaks; New Delhi: Sage Publications
Duncan, Steven V. 2006, A Guide to Screenwriting Success, Writing for Film and Television, Maryland: Rowman and Littlefield publishers, Inc.
Friedman, Jonathan. 2009, Performing Difference: Representations of "the other" in Film and Theater, Boulder; New York; Plymouth, UK: University Press of America, INC.
Fregoso, Rosa Linda. 1993, the Bronze Screen: Chicana and Chicano Film Culture, Minneapolis: University of Minnesota Press
Fuller, Karla Rae. 2010. Hollywood Goes Oriental: CaucAsian Performance in American Film, Detroit: Wayne State University Press
Goldsmith, Ben and Tom O'Regan. 2005, The Film Studio: Film Production in the Global Economy, Boulder; New York; Toronto: Rowman & Littlefield Publisher, INC.
Gomery, Douglas. 2005, the Hollywood Studio System a History, London: BFI Publishing
Hirabayashi, Lane Ryo and Jun Xing. 2003, Reversing the Lens: Ethnicity, Race, Gender and Sexuality through Film, Boulder: University Press of Colorado
Miller, Toby (et. al.). 2005, Global Hollywood 2, London: British Film Institute Publishing
_______________. 2009, the Contemporary Hollywood Reader, London: Routledge
Miller, Toby and Alec McHoul. 1998, Popular Culture and Everyday Life, London; Thousand Oaks; New Delhi: Sage Publications
Mintz, Steven and Randy Roberts. 1993, Hollywood's America: United States History through Its Films, New York: Brandywine Press
Rony, Fatimah Tobing. 1996, the Third Eye: Race, Cinema and Ethnographic Spectacle, Durham and London: Duke University Press
Seger, Linda. 1987, Making a Good Script Great:Guide for Writing and Rewriting, Hollywood, CA: Samuel French Trade
Tinkcom, Matthew and Amy Villarejo (Eds.). 2001, Keyframes: Popular Cinema and Cultural Studies, London and New York: Routledge
Trumpbour, John. 2002, Selling Hollywood to the World: U.S. and European Struggles for Mastery of the Global Film Industry, 1920-1950, Cambridge: Cambridge University Press
Wasko, Janet. 1982, Movies and Money: Financing the American Film Industry, Norwood, N.J.: Ablex publication corporation
____________. 2001, Understanding Disney: the Manufacture of Fantasy, Cambridge UK; Malden MA: Polity
____________. 2003, How Hollywood Works, London; Thousand Oaks, New Delhi: Sage Publications
Wasko, Janet, Mark Phillips and Eileen R. Meehan (Eds.). 2001, Dazzled by Disney? The Global Disney Audiences Project, London: Leicester University Press.
Wojcik-Andrews, Ian. 2000, Children's Films: History, Ideology, Pedagogy, Theory, Garland Publishing, Inc.
Filmography
the Birth of a Nation (1915)
Broken Blossom (1918)
Imitation of Live (1959)
Aladdin (1992)
True Lies (1994)
Mulan (1998)
Maid in Manhattan (2002)
the Cat in the Hat (2003)
Avatar (2009)
The Lone Ranger (2013)
Doctor Strange (2016)
Ghost in a Shell (2017)
Birds of Prey (2020)
DOI:
https://doi.org/10.33153/brikolase.v13i1.3682
Refbacks
There are currently no refbacks.
Copyright (c) 2021 Nerfita Primadewi
This work is licensed under a
Creative Commons Attribution 4.0 International License
.
Brikolase has been Indexed by :









Brikolase Index Copernicus Value (ICV) for 2019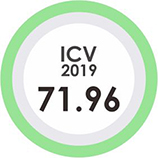 Brikolase: Jurnal Kajian Teori, Praktik dan Wacana Seni Budaya Rupa
ISSN 2087-0795 (print) | 2622-0652 (online)
Published by  Institut Seni Indonesia Surakarta
W : https://jurnal.isi-ska.ac.id/index.php/brikolase/index
E : brikolase@isi.ska.ac.id