Batu Sebagai Simbol Pribadi Dalam Karya Seni Lukis
Abstract
Stone is represent object owning interesting characteristic, exotic, and have multifariously of symbol which not yet to exploration, specially will become symbol having the character of personal. Combination between experience of person among social reality, where stone as object at the same time to be subject  which personate symbol of personality ( metaphor). Along with style combination of surrealistic and of minimalistic, created masterpiece make an impression on ' in' and is free.
Keywords: stone, symbol, artistic of paint
DOI:
https://doi.org/10.33153/bri.v4i2.371
Refbacks
There are currently no refbacks.
Copyright (c) 2016 Muhammad Rizky
This work is licensed under a
Creative Commons Attribution 4.0 International License
.
Brikolase has been Indexed by :









Brikolase Impact Factor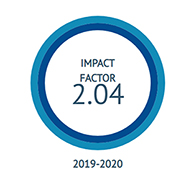 Brikolase: Jurnal Kajian Teori, Praktik dan Wacana Seni Budaya Rupa
ISSN 2087-0795 (print) | 2622-0652 (online)
Published by  Institut Seni Indonesia Surakarta
W : https://jurnal.isi-ska.ac.id/index.php/brikolase/index
E : brikolase@isi.ska.ac.id