Studi Penciptaan Karya Seni Instalasi Berbasis Eksperimen Kreatif Dengan Medium Gembreng
Abstract
This research is a study of the creation of installation art based experimentation byexploring new possibilities to craft products that exist in the market gembreng KabanganLaweyan Surakarta as one of the aesthetic elements of installation art , in the form ofreadymade as well as new forms that can be developed through the technique ofcontrolled by craftsmen gembreng Kabangan Market Surakarta.The object to be observed in this study is the result of the creation of products that havebeen produced and the techniques of making craft products available in the marketKabangan . It is important to seek the possibility of developing various forms as anaesthetic element of the planned installation art .To increase the validity and quality of the work wear means of "trial -and-see " , orcontrolled trial , through an adaptive strategy . Data analysis using the SWOT analysis ,the results of this analysis will be the basis of making art installation .The idea of the shape penciptan installation work is derived from Javanese mythologyassociated with the figure of Garuda, Jatayu bird icon as being the world over , areconsidered sacred creatures . Research result is the creation of a work of installationekperimentatif with gembreng raw materials with a touch of shapes , colors andornaments sourced from Javanese culture .
DOI:
https://doi.org/10.33153/bri.v5i1.385
Refbacks
Copyright (c) 2016 Henri Cholis
This work is licensed under a
Creative Commons Attribution 4.0 International License
.
Brikolase has been Indexed by :









Brikolase Impact Factor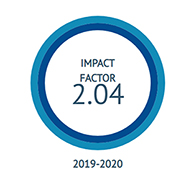 Brikolase: Jurnal Kajian Teori, Praktik dan Wacana Seni Budaya Rupa
ISSN 2087-0795 (print) | 2622-0652 (online)
Published by  Institut Seni Indonesia Surakarta
W : https://jurnal.isi-ska.ac.id/index.php/brikolase/index
E : brikolase@isi.ska.ac.id