KAJIAN SOSIAL KARYA SENI KRIYA KAYU DI DESA MULYOHARJO KABUPATEN JEPARA
Abstract
The development of handicrafts in Indonesia is now experiencing such a rapid pace, especially those oriented to various modern technological facilities lately. Accompanying all human needs that are passive and have an active function, furniture or household furniture products are the main choice in various worlds of property today, both domestically and abroad. The relationship between craft art and several aspects that must be met shows the existence of a problematic in its embodiment. This is probably not realized by the kriyawan who appear instantly and oriented to a market. It's the same with craftsmen in Mulyoharjo Village, although there are those who have the idea of working through an artistic instinct and become unconventional craft craftsmen in their social community.
Keywords
handicrafts, craft, furniture, kriyawan
References
Dharsono Sony Kartika,2004,'Seni Rupa Modern,' Rekayasa Sains, Bandung.
Koentjaraningrat,1990,'Kebudayaan Mentalitas dan Pembangunan, Gramedia, Jakarta.
Kusen, " Kreativitas dan Kemandirian Seniman Jawa dalam Mengeloh Pengaruh Budaya Asing Suatu Studi Kasus Tentang Gaya Relief Candi di Jawa antara Abad IX-XVI Masehi, Naskah Depdikbud, Dirjen Kebudayaan Proyek Penelitian dan Pengajian Kebudayan Nusantara ( javanologi) Yogyakarta.
Lexy J. Moleong,1996,'Metodologi Penelitian Kualitatif,' Remaja Rosdakarya, Bandung.
Mike Susanto, 2002,' Diski Rupa Kumpulan Istilah Seni Rupa,' Kanisius,Yogyakarta.
Nurcholis majid,1986,' Masyarakat Religius,' Pramadina, Jakarta.
Sindhunata, et. al,2003,' Basis Nomor 11-12 tahun Ke-52,'November-Desember.
Soedarso Sp,1990,' Tinjauan Seni,' Saku Dayar Sana, Yogyakarta.
Subandi, et. al,1996,'Seni Kriya Kreatif M. Chody, Laporan Penelitian,' STSI Surakarta.
Suwardi Endraswara, 2006,' Metode, Teori, Teknik Penelitian Kebudayaan; Ideologi, Epistemologi, dan Aplikasi,' Pustaka Widyatama, Sleman Yogyakarta.
Sp. Gustami,1991, " Seni Kriya Indonesia, Delima Pembinaan dan Pengembangannya" dalam Seni, Jurnal Pengetahuan dan Penciptaan Seni, No.1/03 Oktober 1991, BP ISI Yogyakarta.
Teuku Ibrahim Alfian,1999,"Disiplin Sejarah dalam Merekontruksi Masa Lampu untuk Menyongsong Masa Lampau". Makalah. Disajikan pada lokakarya Nasional Pengajaran Sejarah Arsitektur ke 4, tanggal 23-24 April 1999, Yogyakarta.
Zolberg Vera L,1990,'Constructing a Sociology of the Art,' Cambridge University press, New York.
DOI:
https://doi.org/10.33153/brikolase.v13i2.3916
Refbacks
There are currently no refbacks.
Copyright (c) 2021 Suharto Yusuf
This work is licensed under a
Creative Commons Attribution 4.0 International License
.
Brikolase has been Indexed by :









Brikolase Index Copernicus Value (ICV) for 2019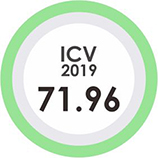 Brikolase: Jurnal Kajian Teori, Praktik dan Wacana Seni Budaya Rupa
ISSN 2087-0795 (print) | 2622-0652 (online)
Published by  Institut Seni Indonesia Surakarta
W : https://jurnal.isi-ska.ac.id/index.php/brikolase/index
E : brikolase@isi.ska.ac.id