DESIGN GAME PUZZLE UNTUK TINGKAT SEKOLAH DASAR MENGGUNAKAN ADOBE CC ANIMATE 2018
Abstract
Playing is something that is very popular with children because playing is an activity that can build motor nerves and children's growth and development. Design of the puzzle game designed is a research based on a quantitative approach due to the transition from a pandemic to an endemic period after the decline in the spread of the covid-19 virus. This puzzle game is designed not only to provide games for elementary school children but also to increase the intelligence of thinking for these children. The design of this puzzle game uses quantitative data collection and 5W 1H analysis methods. The results of this game design can later be downloaded via the link provided.
Keywords
analysis methods 5W1H; puzzle game; quantitatives data collection;
References
Dora et.al. 2015. "Perancangan Aplikasi Game Edukasi Pembelajaran Anak Usia Dini Menggunakan Linear Congruent Method ( Lcm ) Berbasis Android." Jurnal Informatika Global 6(1): 7–14.
John dan Joko Bintarto. 2021. "Perancangan Iklan Layanan Masyarakat "Hargai Hak Pejalan Kaki" Di Kota Medan." Nirmana 19(1): 1–7.
John, dan Sony Sirait. 2016. "Perancangan Iklan Layanan Masyarakat Save Kendeng." Proporsi 1(2): 202–14.
Manurung, Purbatua. 2021. "Multimedia Interaktif Sebagai Media Pembelajaran Pada Masa Pandemi Covid 19." Al-Fikru: Jurnal Ilmiah 14(1): 1–12.
Sarwono, Jonathan, and Hary Lubis. 2007. Metode Riset Untuk Desain Komunikasi Visual. I. ed. Fl Sigit Suyantoro. Yogyakarta: ANDI.
Waskito, Danang. 2017. "Media Pembelajaran Interaktif Matematika Bagi Sekolah Dasar Kelas 6 Berbasis Multimedia." Journal Speed - Sentra Penelitian Engineering dan Edukasi 9(1): 20–26.
DOI:
https://doi.org/10.33153/brikolase.v14i1.4218
Refbacks
There are currently no refbacks.
Copyright (c) 2022 John Thang, Ria Eka Sari, Ria Eka Sari
This work is licensed under a
Creative Commons Attribution 4.0 International License
.
Brikolase has been Indexed by :









Brikolase Index Copernicus Value (ICV) for 2019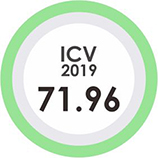 Brikolase: Jurnal Kajian Teori, Praktik dan Wacana Seni Budaya Rupa
ISSN 2087-0795 (print) | 2622-0652 (online)
Published by  Institut Seni Indonesia Surakarta
W : https://jurnal.isi-ska.ac.id/index.php/brikolase/index
E : brikolase@isi.ska.ac.id