DESAIN MOTIF BATIK CIMAHI SEBAGAI WUJUD IDENTITAS BUDAYA DALAM KACAMATA ANTROPOLOGI
Abstract
The purpose of this study is to identify how Cimahi batik is a form of cultural identity. So that the younger generation, especially the people of Cimahi City, can know and appreciate the form of cultural heritage in the form of one of the city's identities. The research method used is a qualitative method by analyzing the data found. This study uses a literature/library study approach in which the data comes from various literatures, both in print and electronic media related to cultural identity in the form of urban batik in the view of anthropology. This is motivated by the swift currents of globalization which can cause cultural shifts. Even the cultural identity of an area can be lost if it is not preserved. So this research is expected to increase the sense of respect and pride in the existing cultural identity.
Keywords
batik motif, identity, culture, anthropology
References
Agustianto, A. (2011). Makna Simbol Dalam Kebudayaan Manusia. Jurnal Ilmu Budaya Unilak, 8(1), 1–63.
I Gede A.B, W. (2011). Antropologi Budaya. PT Citra Aditya Bakti.
Julia. (2012). Menggali Jati Diri Melalui Estetika Seni Tradisi. Universitas Pendidikan Indonesia, NOVEMBER, 0–10. https://doi.org/10.13140/RG.2.1.2857.0645
Moerdiany, A. (2011). Strategi Humas Pemerintahan Kota Cimahi Dalam Mensosialisasikan Batik Cirendeu Sebagai Batik Khas Kota Cimahi. (Diploma Thesis), Universitas Komputer Indonesia.
Pasaribu, Y. M. (2020). Kota dan Budaya Urban. In Bandung Istitute Technology (pp. 1–18).
Prof. Dr. Suryana, Ms. (2012). Metodologi Penelitian : Metodologi Penelitian Model Prakatis Penelitian Kuantitatif dan Kualitatif. Universitas Pendidikan Indonesia, 1–243. https://doi.org/10.1007/s13398-014-0173-7.2
Safariah, R., & Putra, R. E. (2018). Persepsi Masyarakat Tentang Citra Kota Cimahi sebagai Kawasan Militer. Jurnal Manajemen Informatika, 2(2), 49–60.
Saraswati, & Gulfa, R. P. (2017). Kearifan Budaya Lokal Kampung Adat Cireundeu dan Konsep Swasembada Pangan. Perencanaan Wilayah Dan Kota UNISBA, 451–458.
Tabrani, P. (2012). Bahasa Rupa. Kelir.
Tresnasih, R. I. (2017). Aktor Dibalik Selembar Batik (Studi Kasus di Lembur Batik Cimahi). Patanjala : Jurnal Penelitian Sejarah Dan Budaya, 9(1), 15. https://doi.org/10.30959/patanjala.v9i1.343
Trixie, A. A. (2020). Filosofi Motif Batik Sebagai Identitas Bangsa Indonesia. Folio, Vol 1 No 1, 1–9.
DOI:
https://doi.org/10.33153/brikolase.v14i1.4292
Refbacks
There are currently no refbacks.
Copyright (c) 2022 Diva Rohisa
This work is licensed under a
Creative Commons Attribution 4.0 International License
.
Brikolase has been Indexed by :









Brikolase Index Copernicus Value (ICV) for 2019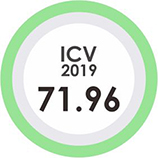 Brikolase: Jurnal Kajian Teori, Praktik dan Wacana Seni Budaya Rupa
ISSN 2087-0795 (print) | 2622-0652 (online)
Published by  Institut Seni Indonesia Surakarta
W : https://jurnal.isi-ska.ac.id/index.php/brikolase/index
E : brikolase@isi.ska.ac.id