HUBUNGAN MANUSIA DAN SUNGAI BENGAWAN SOLO SEBAGAI SUMBER INSPIRASI PENCIPTAAN KARYA SENI GRAFIS
Abstract
The creation of this final project is based on knowledge about changes in human relations with rivers, especially the Bengawan Solo river, whose impact can now be felt by living things that live around the Bengawan Solo River and its tributaries. The purpose of this Final Project is to create a silk screen work that takes inspiration from changes in human relations and the Bengawan Solo river, which indirectly explains the concept of creation, the process of creation, and the aesthetics of the shape of the created silk screen work. The creation of this Final Project provides more insight into the tools, materials, and techniques of working on work. The results obtained from the creation of this Final Project are silkscreen and the deepening of the concept of changing human relations and the Bengawan Solo river, which is expected to be useful for writers and other people who appreciate the works of this Final Project.
Keywords
River, Human, Ecology, Printmaking, Silk Screen.
References
M Dwi Cahyo. 2007. Ekspedisi Bengawan Solo. Jakarta: Kompas.
Sujatmiko. 2014. Sejumlah Spesies Ikan Bengawan Solo Terancam Punah. Di akses Agustus 29, 2020. dari https://nasional.tempo.co/read/619914/sejumlah-spesies-ikan-bengawan-solo-terancam-punah/full&view=ok
Kirkpatrick Sale. 1996. Revolusi Hijau, Matheos Nalle (pent.), Jakarta: Yayasan Obor Indonesia.
Mikke Susanto, 2011, Diksi Rupa: Kumpulam Istilah dan Gerakan Seni Rupa. Yogyakarta: Dicti Art Lab.
Yordan S Charles. 2018. "Perancangan Kampenye Sosial "Kali Resik, Solo Apik" Sebagai Upaya Penyelamatan Sungai Dari Pencemaran di Kota Surakarta.Tesis tidak diterbitkan. Fakultas Seni Rupa Dan Desain. ISI Surakarta.
Rifky Effendy. 2007. Dalam Apropriasi: Spektrum Praktek Apropriasi Dalam Seni Rupa Kontemporer di Indonesia. (Online), (http://archive.ivaa- online.org/khazanahs/detail/478/ diakses pada 28 Januari 2021, 15.30.)
Anissa Rahadi. 2010. "Partial Appropriation: Artpropriating Appropriately", (Online), (https://gerakgeraksenirupa.wordpress.com/2010/01/20/partial-appropriation-artpropriating-appropriately/ diakses pada 22 Januari 2021, 20.30)
Tate. "Montage". (Online), (https://www.tate.org.uk/art/art-terms/m/montage diakses pada 20 November 2020, 20.35).
Artsy. "Silkscreen", (Online), (https://www.artsy.net/gene/silkscreen-1 diakses pada 15 Januari 2021, 20.40).
Bumiku Satu DAAI TV. 2016. Manusia, Kali Surabaya, dan Ikan, (Online), (https://www.youtube.com/watch?v=-KjpwPP_w7k diakses 6 Desember 2020).
Hadi Kurniawan, Dharsono Sony Kartika, Dana Kurnia Syabana. Desember 2019. "Ikat Banawi": Menenun Riwayat Sungai Bengawan Solo dari Cariyosipun Banawi Sala. Majalah Ilmiah: Dinamika Kerajinan dan Batik, Vol. 36 No.2.
DOI:
https://doi.org/10.33153/brikolase.v14i1.4312
Refbacks
There are currently no refbacks.
Copyright (c) 2022 Faheem Tahir Ahmad, Albertus Rusputranto PA
This work is licensed under a
Creative Commons Attribution 4.0 International License
.
Brikolase has been Indexed by :









Brikolase Index Copernicus Value (ICV) for 2019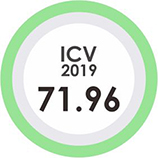 Brikolase: Jurnal Kajian Teori, Praktik dan Wacana Seni Budaya Rupa
ISSN 2087-0795 (print) | 2622-0652 (online)
Published by  Institut Seni Indonesia Surakarta
W : https://jurnal.isi-ska.ac.id/index.php/brikolase/index
E : brikolase@isi.ska.ac.id